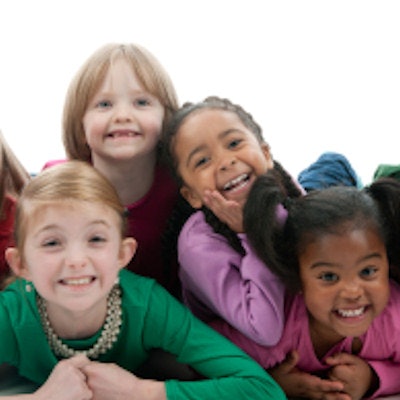 A project designed to improve the oral health of children up to 5 years old succeeded in getting more kids to the dentist. The 21st Century Dental Homes Project achieved the goal by tackling common barriers to care for low-income families in Los Angeles
"The learning from this program will help to address barriers that limit children's access to necessary dental services."
— Kim Belshe, executive director, First 5 LA
The $9.3 million 21st Century Dental Homes project was funded by First 5 LA, an organization that focuses on the health and well-being of children younger than age 5 in Los Angeles County, and implemented by the University of California, Los Angeles (UCLA). It demonstrated that, with an investment in infrastructure and education, federally-qualified health centers can improve the oral health of young children and their families.
"The learning from this program will help to address barriers that limit children's access to necessary dental services," stated Kim Belshe, executive director of First 5 LA, in a press release.
Investing in dental care yields results
Early childhood caries is an epidemic, with nearly one-quarter of children showing signs of tooth decay by the time they start kindergarten. Although early childhood caries can be avoided with regular dental visits and good oral hygiene, only 65% of California children enrolled in Medicaid who are eligible for early screening and treatment actually received preventive care.
"Complex and numerous barriers limit the access of low-income children to needed oral healthcare," wrote the authors of the policy brief detailing the project's methods and results. The lead author is Jim Crall, DDS, ScD, a professor and chair of the UCLA School of Dentistry Division of Public Health and Community Dentistry.
The 21st Century Dental Homes Project focused on 12 federally-qualified health centers (FQHCs) in Los Angeles County that provided both dental and primary care onsite. UCLA and First 5 picked centers in areas where few children enrolled in Medicaid received dental services and there was a high proportion of low-income kids.
The project focused on tackling seven key barriers to dental care for low-income communities:
Limited access to affordable dental care
Inadequate infrastructure for dental care, such as supplies
Limited knowledge, skills, and comfort to provide care for young children
Inadequate financial incentives for providers
Inadequate integration of medical and dental providers
Lack of leadership to promote oral healthcare
Limited knowledge of oral healthcare needs among parents and caregivers
UCLA and First 5 helped overcome barriers by hiring additional staff, including pediatric dentists and oral health coordinators. The dentists provided advanced treatment and trained other medical personnel to care for young children, while the coordinators educated families and outside organizations about oral health, assisted in caries risk assessment, and provided fluoride varnish if they were qualified.
The project also paid for new dental equipment and technical assistance for running the operational side of the clinics. For instance, advisors were brought on to solve challenges, such as reimbursement and payment issues.
As a result, the 12 federally-qualified health centers that participated in the 21st Century Dental Homes Project more than tripled the number of preventive visits for children younger than age 5 between January 2014 and December 2015. The project also doubled the number of treatment visits.
"The UCLA-First 5 LA 21st Century Dental Homes Project demonstrated that developing the capacity of dental and primary care medical personnel to provide oral healthcare services ... can improve access and promote quality of oral healthcare for low-income children in critical safety-net sites in Los Angeles County," wrote Dr. Crall and colleagues.
Change comes at a cost
While the project did have promising results, significant change is not likely to happen without sustained financial investment, the authors noted. For instance, it took nearly $10 million to execute the 21st Century Dental Homes Project over a three-year period.
"These critical changes are unlikely to be initiated or sustained without the investment of resources to build capacity in the system and to ensure adequate financial incentives to sustain care delivery once capacity has been improved," they wrote.
The next step should be policy initiatives designed to target the barriers to low-cost oral healthcare, especially for young children who are at an increased risk for dental disease, Dr. Crall and colleagues concluded. The authors also hope that the project can serve as a model for others wanting to increase preventive visits for children younger than age 5.
"Although the project served children in low-income areas, the methods it used to overcome barriers to delivering dental care can be applied universally," Dr. Crall noted.