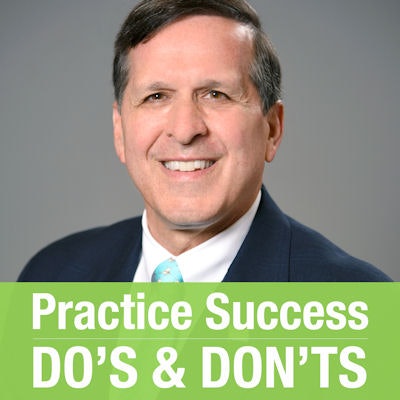 It takes time for even the most experienced dentists to master case presentation skills. Case presentation has to be learned, practiced, and mastered if doctors are committed to taking the next step toward greater profitability. A little short-term frustration will be offset by long-term gains to the practice.

Create trust. It's important to quickly convince patients that you are their friend. By learning about an individual, you move from a purely professional relationship to a more personal one. Remember that personal relationships are critical for persuading patients to accept treatment.

Don't forget visual aids. Patients will understand their dental conditions, your recommendations, and the benefits of treatment more clearly if you not only tell them but show them. Use before-and-after photos, videos, posters and 3D models to make more persuasive cases.
Roger P. Levin, DDS, is the founder and CEO of Levin Group, the leading dental practice consulting firm in North America. For the complete list of dates and locations where you can attend his latest seminar, visit www.levingroup.com/gpseminars.
The comments and observations expressed herein do not necessarily reflect the opinions of DrBicuspid.com, nor should they be construed as an endorsement or admonishment of any particular idea, vendor, or organization.