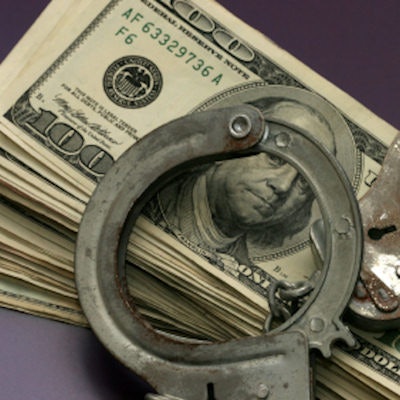 Two Washington dentists, who a judge said were fueled by "pure greed," were sentenced to prison for seven days and ordered to perform 400 hours of community service for participating in an approximately $460,000 tax-cheating scheme.
Mike Hsieh, DDS, 48, and Christine Chen, DDS, 46, who are the owners of Comfort Family Dentistry in Kent, also must pay $5,000 fines for falsely inflating expenses and hiding income to reduce their income tax obligations for eight years, according to the U.S. Department of Justice.
"It was pure greed. ... It wasn't about need, it was about greed. ... It wasn't a simple mistake," U.S. District Judge Richard A. Jones said during their sentencing hearing on November 22 in the U.S. District Court for the Western District of Washington in Seattle.
The judge also ordered both dentists to pay about $231,000 in restitution.
"For eight years, you had your accountant file false tax returns. You had eight separate years to change your mind and not be involved in criminal activity," Jones said.
Drs. Hsieh and Chen went to great lengths to avoid paying their fair shares of U.S. income taxes to the IRS, the justice department noted.
Between 2007 and 2014, the pair maintained two sets of financial statements: one showing their actual business expenses and a second showing inflated expenses. They gave the fake expense statements to their accountant for tax preparation.
They also established a bank account, which was used to deposit some patient fees to avoid paying taxes on the income that they hid from their accountant. Finally, the dentists took cash proceeds from their dental practice but never reported the income to their accountant or the IRS.
For tax year 2013, Dr. Hsieh admitted that he reported a taxable income of $232,753 when it was actually about $100,000 higher. For that same tax year, Dr. Chen reported an income of $319,131, but her true income was $425,679. For all eight tax years, the pair admitted to failing to pay about $231,000 each in taxes, according to the justice department.
Assistant U.S. Attorney Brian Werner noted that both dentists own multiple properties and dental practices and didn't need the hidden money. Dr. Chen has listed assets exceeding $4 million, while Dr. Hsieh has listed assets valued at about $2 million.
"This was a deliberate, calculated scheme to cheat the government," Werner stated in his sentencing memorandum. The defendants were not in need of money, he added. "There was no need to cheat the government -- this offense was motivated purely by greed," he noted.
The dentists' attorneys had argued that their clients should avoid prison time because they had been punished in other ways for their criminal convictions. Their convictions triggered one bank to end its relationship with them, and a large dental insurance plan dropped their practice as a preferred provider.
Also, Drs. Chen and Hsieh will need to pay an estimated additional $300,000 in interest and penalties to the IRS.
Taxpayers should feel confident that all business owners pay their fair shares and that the IRS will pursue tax fraud aggressively, IRS Criminal Investigation's Special Agent in Charge Justin Campbell said in a justice department statement.
"Their criminal scheme lasted years and cheated the [U.S. Department of the] Treasury of hundreds of thousands of dollars," he said.