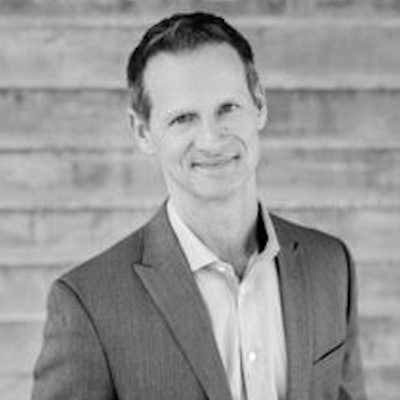 We speak to dentists every day who want more calls to their dental office. This is quite obvious for any business, let alone a dental practice. The $6 million question is this: How do you get these calls? What is the best, most affordable way to get more calls? This article will show you what to focus on to increase your calls and, ultimately, your revenues.
Look at your data
Use the data you have to see where new patients are coming from, whether that is your third-party software or notes the front desk takes when they are booking appointments. Let the data educate you on your current new patient source.
Internal marketing
Most of you have heard and feel you are doing your best at internal marketing. That is getting current patients to refer their family, friends, and co-workers. And to see an increase starts with consulting patients. This is great when you have the new patient flow coming in, but if you don't have anything (marketing) implemented, it will be much less effective than if you had new patients coming in every week.
External marketing
Many of you have not had great experiences with marketing. You hired a company and the results did not satisfy you, so you fired the firm and keep trying different marketing agencies. Does that sound familiar? This is a vicious cycle you need to stop to get your sanity back and to be implementing something that actually works.
External marketing is anything from postcard mailings, Google and Facebook ads, Instagram, and the dreaded "SEO." The last one I say in that way because so many of you have hired search engine optimization companies that promised first-page rankings and lots of new patients -- and it didn't happen.
Unfortunately, for now, ranking in Google is the best lead (call) you'll get from external marketing, but you have to reset your mind to understand this is a long-term, marketing strategy (investment) that, when achieved (high rankings), will bring you back tenfold your investment. But it takes time, often three to six months and up to a year. It's an expense, but the more successful dentists know they have to make it to dominate their area in Google.
Google Maps
Research shows the Maps section of Google is where the majority of calls come from for any service business, including dentists. This is partly due to the ever-increasing percentage of people searching on mobile devices. When you do a Google search on a mobile device, the ads show up first, then the big, prominent box (Maps section) shows up below that. Studies reveal over 85% of people skip the ads section and go right to the Maps.
In the Maps section, there is usually an ad, then three organic results. This is called the 3-pack. When a business is in the 3-pack (and is No. 1), it will get the majority of the calls from people searching for the dental procedures you are wanting to provide.
Now the magic question is this: How do you get in the 3-pack to get those calls? Honestly, it is not an easy feat. Therefore, it is the reason to hire a good, reputable dental marketing SEO company to implement Google Maps marketing for dentists to get you there. Some of the factors that are in your control that can tremendously help include increasing your number of Google reviews. This is not only a ranking factor in the Maps, but the dentist who has the most reviews gets the calls. It is critical for you to constantly work on getting more Google reviews.
Another important Google Maps tip is ensuring that your Google business listing is completely filled out and optimized with 10 images, office hours, correct business NAP (name, address and phone number), website link, and description, for starters.
Depending on your current position in the Maps section and how many competing dentists you have in your area, this will determine the time it will take an SEO company to get you there.
SEO may frustrate you to no end, but it is the one marketing strategy that the most successful practices are sticking with to get the most calls to their office when people are searching for dental procedures.
Mike Pedersen is the founder of The Dental Boost and has 20 years of digital marketing experience under his belt. For a short time, he is offering a complimentary strategy session to discuss how to get your practice in the 3-pack of the Google Maps. You can contact Pederesen via The Dental Boost website.
The comments and observations expressed herein do not necessarily reflect the opinions of DrBicuspid.com, nor should they be construed as an endorsement or admonishment of any particular idea, vendor, or organization.