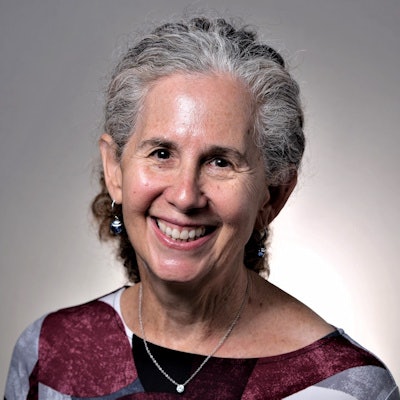 News about the rapidly spreading coronavirus disease (COVID-19) is everywhere. It dominates every TV news channel, it's at the top of your news feed, and Google has even placed a warning about it on its search page.
The pandemic requires our attention because it is changing our lives by the hour. It has and will continue to destroy families, drive up unemployment, shutter small dental practices, and force all of us to make tough choices. The majority of practices already have stepped up to the plate to flatten the curve. Many have decided to follow the guidance of the American Dental Association, as well as the direction from state dental boards in Illinois, Ohio, California, and other locales to postpone nonemergency procedures for the next three weeks.
The novel coronavirus needs to be taken seriously, but we must remember that this won't last forever. When the number of cases begins to plateau and we begin to make our way back to normal, we will still be dentists, dental hygienists, and dental assistants who need to be able to provide the best possible dental services to our patients. Use the time wisely. Step away from the news and try focusing on these ways to improve yourself, your practice, and the care you provide to your patients:
Stay ahead on CE
When this all over, we still will need to complete state licensure requirements. Therefore, we need to keep up with our continuing education (CE).
With no patients to see and no offices to run, now is the perfect time to take as much continuing education as possible. Fortunately, many free class offerings are available through dental advocate groups, such as IgniteDA, practice management groups, manufacturers, preventive care companies, and sites like Viva Learning. These courses offer us escapes from the continuous news cycle while allowing us to focus on our profession and how we can better attend to our patients.
TCUB (Taking care of unfinished business)
Who knows the next time you will have this much time on your hands? Seize the day and head to the office to finish any unfinished business. Depending on the size of your office, you may want to do that spring cleaning you have promised to do a decade ago. Reflect on what you want to save and what you can toss. Maybe you no longer need that wax you used to create those beautiful replicas of teeth during dental school? Or maybe it's time to page through those dental journals that you promised your team you would look at when you had a break? This is your opportunity.
Also, this is your chance to get caught up on paperwork. Many dental benefit companies may not be available to discuss outstanding claims, but automated responses may clear up some of them. You may be able to get through more than you think when you are working in a space free of interruptions.
Sanitize, sanitize, sanitize
Spring cleaning is a great idea, but don't forget to give your entire practice a deep cleaning. The novel coronavirus can live on surfaces for varying periods of time, so make sure you sanitize your keyboard, mouse, and telephone. All hard surfaces must be sanitized with disinfectants that lists "human coronavirus" as one of the viruses that it kills.
The U.S. Centers for Disease Control and Prevention (CDC) makes it easy to stay on top of this virus by dedicated a page to it. Look it over on the CDC website, and then print up some posters about proper handwashing and such and post them around your office.
Touch base with seniors
Do you have patients or neighbors who are seniors? Call them. Don't talk about dentistry. Check on them. Remind them to stay safe and healthy. In many states, gyms, malls, parks, and other places where you can socialize are closed. If your state hasn't done it yet, it will probably be following suit soon. It's all very isolating.
Many of us still have the option of taking a walk, sitting on the porch, or walking a trail. Seniors, many of those with limited mobility, may not have those opportunities, so a personal wellness call would be a welcome treat.
Not sure when, but there will be an end
Everyone is anxious. We are all in unchartered waters, but we are in this together. During these uncertain times, cherish the small things. Enjoy the extra time with loved ones, the breather from too-busy practices, and relish the chance to get back to doing activities you haven't had time to do.
Reach out to your seniors, get your office organized, and re-energize with some great CE courses. These things will pay off in the long run.
When our patients return, they will have questions. They will expect us to be patient, understanding, and educated with science-based answers. You have the time. Take advantage of it now.
Sheri B. Doniger, DDS, practices clinical dentistry in Lincolnwood, IL. Her book, Practical Practice Solutions in Dentistry, is available on amazon.com. You can reach her at donigerdental@aol.com.
The comments and observations expressed herein do not necessarily reflect the opinions of DrBicuspid.com, nor should they be construed as an endorsement or admonishment of any particular idea, vendor, or organization.