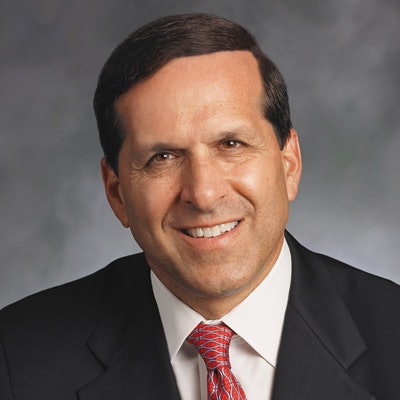 You could well be sitting at home at the time I am writing this, as some practices in some states are still shut down. We don't know exactly when we will be able to go back to work and be fully operational. But this is the time to focus heavily on the recovery strategy that will be put in place as soon as you are allowed to return to the office. You're facing a business turnaround. And the speed and level of your turnaround will be determined by the strategies that are implemented in the recovery phase. It will not be business as usual.
Dental practices are not Fortune 500 businesses that can borrow excessive amounts of money to stay afloat. Most practices need to focus on increasing revenue as quickly as possible and then streamlining the practice to operate with the highest level of efficiency.
Here are some strategies to consider putting in place as soon as the practice reopens.
1. Consider expanding your hours
When the crisis ends, it will be all hands on deck to increase revenue. There will be pent-up demand and the more appointments that are available, the more patients will come in and help raise revenue. There will also be patients who have used up their vacation time and paid time off (PTO) and are afraid to leave work and lose any income. These patients will not be coming in unless there are options such as evenings and weekends.
By expanding hours and putting all vacations on hold for at least 90 days, the practice will be able to address demand. Keep in mind that the first couple of months can make it look like everything is back to normal and the practice is extremely busy. However, pent-up demand will start to decrease drastically after about 60 days. After this period, the underlying fundamentals of the practice will determine how successful the practice will be going forward.
2. Offer payment plans
As you are aware, we have a double crisis. We have COVID-19 and we have the economy. When the health crisis is solved, it will still take many months or even a few years for the economy to fully recover, and financially challenged patients will stop coming to the practice. This could reduce practice revenue on an ongoing basis by 20% or more unless it is addressed.
I am usually opposed to payment plans for treatment as they sometimes are not completed by the patient and a portion may ultimately not be collected. However, one important aspect of recovery is making sure that you cover overhead.
If patients can pay a portion of the fee -- for example, 60% -- then it will contribute to covering overhead, even if the entire fee is not eventually collected. Most patients will fulfill their financial obligations, and even though a small percentage will not, many patients simply will not accept treatment without payment plans. And in these times, some payment is better than no payment.
3. Galvanize the team
After being pretty much stuck at home for the past couple of months, your team is anxious, nervous, and probably financially challenged as well. When you bring your team members back, you need to galvanize them as quickly as possible. A great way to do this is to offer a bonus. We recommend a six-month bonus, because that is our estimate for how long it will take for most practices to reach 60% to 70% of previous revenue. Be very clear and honest with the team that the bonus will only be paid if you hit this specific revenue number. Track it every day, keep people focused, and motivate your entire team to go above and beyond.
4. Schedule as many overdue patients as possible
Scheduling is one of the key factors that will contribute to a quick practice turnaround. Every single day, track how many patients are still overdue and how many have been scheduled. When you know when your practice will reopen, schedule as many patients who are overdue as possible. It might even be worthwhile to make scheduling someone's full-time job for two months. But before that person picks up the phone, keep in mind that this is not a time to improvise. You must write scripting that includes important safety information and new financial options to create a sense of caring, compassion, and value for the patients.
In fact, write scripting right now so it will be ready to put in place immediately when it is time to reschedule patients and conduct any new patient calls. Letting patients know that your practice is taking all recommended safety precautions and offering options, such as interest-free financing and payment plans, will help get patients in the office and increase revenue.
5. Maximize systems efficiency
You should also be working on systems now. In the past, dental practices could be relatively inefficient and still have excellent revenue and profit. In a turnaround, inefficiency is an enemy. It wastes time, eats overhead, and things don't get done. Keep a strong focus on eliminating any parts of systems that are unimportant, designing new systems such as patient reactivation, and tracking key statistics every day in order to know exactly where you stand and where you need to make course corrections.
Summary
We will move past this crisis. The entire world is working on it, and I am very optimistic that we will find solutions. As a leader, you want to project optimism with integrity. Tell your team what you know and what you don't know. Most importantly, put the above recovery strategies in place now so that they are ready when you are allowed to reopen the practice. The speed and depth of your turnaround will be directly proportional to how well you implement the recovery strategies.
Roger P. Levin, DDS, is the executive founder of the Dental Business Study Clubs. To contact Dr. Levin or to join the 40,000 dental professionals who receive his Practice Production Tip of the Day, visit www.levingroup.com or email rlevin@levingroup.com.
The comments and observations expressed herein do not necessarily reflect the opinions of DrBicuspid.com, nor should they be construed as an endorsement or admonishment of any particular idea, vendor, or organization.