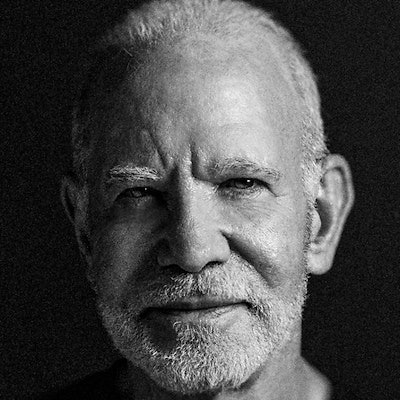 Ontology is the branch of philosophy that studies concepts such as existence, being, becoming, and reality. It explores how entities exist on the most fundamental level, and it asks questions that can reveal the underlying nature of things.
When ontological questions are asked of dentists, the result is a self-revealing and more profound understanding of who we are and how we see the profession at its core. The onion gets peeled back to see dentistry in a much more conscious and fundamental way.
With the dental industry undergoing a paradigm shift -- from dental practice to healthcare practice -- now is the time for dentists to ask themselves ontological questions. One crucial question is who will dentists need to be in the future that they are not now?
The two poles of dentistry
The question of who dentists will need to be in the future is necessary because a polarity exists in dentistry.
On one end of the pole, dentists are singularly focused, highly trained clinicians able to diagnose and treat the destruction and dysfunction caused by dental diseases. Enhancing facial aesthetics and airway management may also be sprinkled throughout the practice.
At the other end of the pole, there is the absolute certainty that dental disease is a corrosive, bidirectional, cytokine-storming systemic disease that exacerbates other chronic diseases and incites some acute systemic illnesses. There is also the understanding that dentists are critical healthcare providers who help manage this relationship.
The first article on the causal relationship between oral health and overall health was published in 1891, and studies have been ongoing since then. Today, the total volume and quality of the evidence is indisputable.
Systemic illnesses with links to oral health cost the U.S. healthcare system 80% of U.S. healthcare dollars, with diabetes, cancer, cardiovascular disease, and renal disease at the top. Moreover, dental diseases play a role in Alzheimer's and dementia, and there is growing evidence that dental disease hastens mortality.
To put it bluntly, people with dental disease are sicker and die faster -- clearly, a significant public health concern. Given the prevalence of dental disease, particularly periodontal inflammatory disease and the fact that many Americans cannot access dental care, the problem will only worsen as the population increases and ages.
The dynamic tension between these two poles exists within the healthcare system. In our current model, dentists, dental executives, and dental practices are poorly designed to solve the growing and enormous public health concern. But the mass and pull of the second pole is becoming more potent.
The current $3.8 trillion spending on the U.S. healthcare system needs dental healthcare professionals who can readily access and understand their patients' medical conditions beyond oral manifestations.
The healthcare system needs dentists who can help manage some of the systemic conditions within dental practice walls on a guided basis.
The system needs dentists and their practices to be in direct and open communication and coordination with the patient's other healthcare providers, institutions, and payers.
Not becoming part of the healthcare system is a war dentistry can win. If the system dominates, dentists and dental service organizations (DSOs) will run healthcare practices, not dental practices.
From a historical, academic, or business point of view, the system always wins. And the system wants medical-dental integration to occur.
The future is already here
Who dentists need to be in mind, body, and spirit to thrive in an integrated system is not who we are today. In an integrated system, dentists have to alter their scope of practice, expand their workflow, increase their responsibilities and liabilities, and hire more staff.
That's not all. Dentists will also be asked to operate in medical cohort groups with physicians and other care providers. As a result, cohort members and third parties will observe their patient diagnosis, treatment plans, and clinical outcomes. In addition, the patients themselves will have access to their chart notes and medical records.
This seemingly far-off future is already becoming a reality. Today, a few large corporations and DSOs are actively working toward medical-dental integration.
One DSO is building a dental-medical office. Another has opted to only set up offices in large primary care groups, becoming the sole dental care provider. In another example, Kaiser Permanente's Permanente dental associates have been performing fully integrated dental-medical care for nearly five years in the Northwest.
Several information technology (IT) companies are diligently working on their platforms to integrate dental practice IT with the larger healthcare system through electronic medical record software. Diagnostic codes are making headway on this front, and software developers are creating artificial intelligence programs that use the data to diagnose and present evidence-based treatment plans.
Dental curriculums are also leaning much more into medicine. The body-mouth connection is now being presented in more than a few dental continuing education programs this fall, and there are some upcoming conferences devoted solely to the subject. There is even a professional licensing training and development program for hygienists to attain a medical certificate to deliver primary care and testing.
Politicians are increasingly talking about including adult dental care in Medicare, which will have an incredible impact.
Integrated care is the future the system is calling for, and a medical-dental integrated future is coming onshore now.
Take action today to face the future
It's clear that dentists will no longer be an archipelago of separate islands but will become part of the healthcare system's mainland. But to alter our course, we need to start where we are.
We can't change unless we recognize what to change, which brings us back to ontology.
Ontological inquiry is the best place to start this transformation. Dentists and DSOs who see this coming future and the changes it will bring know they must understand themselves first.
Dentists and their commercial allies who ask the fundamental ontological questions will be the winners in the new era. For these individuals and organizations, the past is a place of reference, not a place of residence.
Dr. Marc Cooper is the president of MBC Consultants. Cooper has worked throughout the healthcare industry during his career, with the majority of his clients being in the dental industry. His current focus is coaching leaders, dentists, and senior executives on how to effectively navigate their organizations and lead their respective teams during this period of tremendous uncertainty.
The comments and observations expressed herein do not necessarily reflect the opinions of DrBicuspid.com, nor should they be construed as an endorsement or admonishment of any particular idea, vendor, or organization.