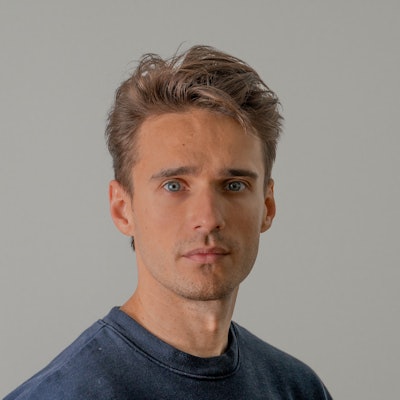 As a dentist, you'll get some business through recommendations, but you will still need to step up your marketing game. Taking the best pictures of your dental practice and using them in your marketing materials will ensure that you are showing your audience just what you do. Here are some tried and tested tips to improve your marketing with photography.
1. Skip stock photography.
The first thing you'll need to consider is whether you'll use custom or stock photography in your marketing. Stock photography refers to photos that you buy from a stock photo site, which are ready-made to be used in your marketing. Custom photos are those that are taken especially for your practice.
If you're a brand new dentist, you'll likely feel that stock images are a good choice. They are shot by professionals and will always look good. The problem with stock images is that they're often too generic. They may be depicting dentists, but they aren't depicting the dentists at your practice.
Custom photos, on the other hand, show off your practice and your staff. They're much more personal and will give consumers a great impression of what you do.
"Custom photography will be more expensive and time-consuming" Kayleigh Jones, a tech blogger at Write My X and 1 Day 2 Write, said. "However, the end results will always be worth it."
2. Come up with a shot list.
To get the best pictures for your marketing campaigns, you need to plan ahead. Here are some ideas to help you get the pictures that will make the most impact:
The exterior of your building: You'll want to take pictures of the exterior of your building. That way, your new patients will recognize the building and know they're in the right place. These shots should include one of the outside of the building, the main entryway, and any external signs.
Your practice's interior: You'll also want shots of the inside of your office, as that will show prospective new patients what your practice is like inside. There are lots of different shots that you can include. Taking a panoramic shot of the best room you have is a good idea. Multiple angles of the reception area and operatories are important as well.
Your technology: If you have any technology onsite, such as x-ray machines or an intraoral scanner, then include shots of these as well.
Unique features and details: You'll want to ensure that you're highlighting unique details of the office too. For example, if you have a fish tank in the waiting room, ensure that you're taking pictures of it to show potential patients.
Your staff: Your practice isn't solely about the building. You'll need to take individual headshots of all your staff so your patients can put names to faces. You'll also want to take photos of your staff working together, such as the receptionist making a phone call or a dentist working with patients. It's important that only permanent staff are shown in your photos. If you have temporary staff, ask them to stand in as "patients" in the shots.
3. Hire a professional.
Now that you know what shots you need, you'll need to get started taking photos. These days, everyone has a camera on them at all times, and it's very tempting to try and get them yourself. The problem, however, is that the shots must look professional. No matter how good you are with your phone camera, you'll never be as experienced as a professional photographer.
It's well worth spending the money to hire a photographer. Interview a few photographers about their experience and what you want to get from the photos. A good photographer will ask thoughtful questions.
Once you have hired a photographer, you'll want to set some time aside so they can come to the practice and get the shots you want. Remember, you'll be using these pictures for years to come, so they need to be the best they can be. Booking the photographer for a full afternoon should give you enough time to get all the photos that you wrote on your shot list.
Using custom photography will cost more and be time-consuming to do, but the cost will very much pay off over time. Get started with a photographer now to get the shots of your building and patient interactions that you need. Once you start using these images in your marketing materials, your patients will see exactly who you are and what you do.
George J. Newton is a business development manager with Write My Research Paper and PhD Kingdom. He also writes for Coursework Writer.
The comments and observations expressed herein do not necessarily reflect the opinions of DrBicuspid.com, nor should they be construed as an endorsement or admonishment of any particular idea, vendor, or organization.