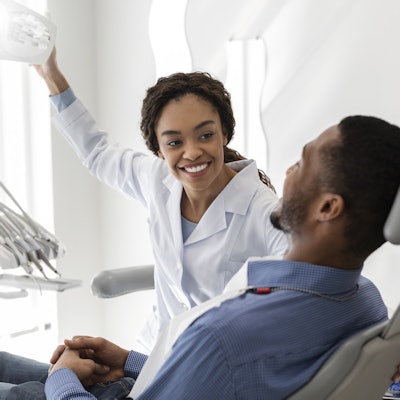 U.S. adults are more likely to report concerns about inflation and rising prices than concerns about COVID-19 as reasons to delay dental care, according to public opinion research released on December 7 by the Delta Dental Institute.
Poll findings indicate that 95% of U.S. adults agree that oral health is critical to overall health. About 60% said that even if money were tight, they would still continue to receive routine dental care to avoid major healthcare costs later. However, nearly half of adults said they delayed or canceled a dental cleaning due to inflation and rising costs.
Survey findings also indicate clear bipartisan support for Medicare and Medicaid to provide dental coverage. A total of 93% of Democrats and 80% of Republicans support dental coverage in Medicare. Further, 86% of Democrats and 66% of Republicans support Medicaid coverage for oral health.
The survey was administered by FGS Global in October 2022. A total of 1,321 U.S. adults participated.