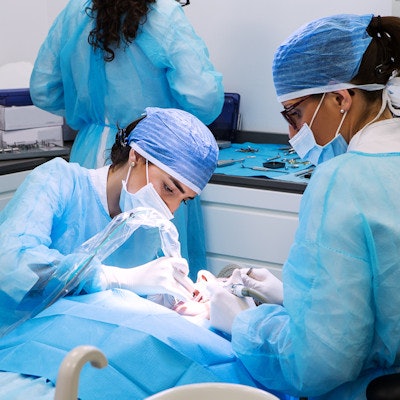 Michigan governor Gretchen Whitmer's husband retired from his dental practice in 2020 due to threats Whitmer received regarding her handling of the COVID-19 pandemic, according to a report published in the Detroit Free Press.
Dr. Marc Mallory closed his practice eight years earlier than he'd originally planned to, Whitmer told Democratic strategist David Axelrod in a January 5 interview. Mallory "didn't have all the state police with him all the time, and he was worried about his patients and his staff," she said.
When Mallory announced his retirement, he did not mention the threats that contributed to his decision, Whitmer told Axelrod. Yet Whitmer, who was inaugurated on January 1 for a second term, told Axelrod that her husband made "a huge sacrifice," the Detroit Free Press reported.
"He was going to work about seven, eight more years, [but] he started getting threats at his office," she said. Those would have been "his best earning years," and his decision to turn over his practice to another dentist adversely affected his retirement planning, Whitmer said in the interview.