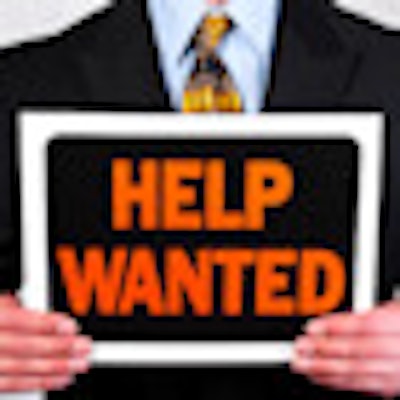 A number of U.S. states require little to no training for dental assistants, but the American Dental Assistants Association (ADAA) says minimum competency standards are needed, especially for infection control, to protect the public as well as the dental team.
Approximately 15 states require some form of training, and a few -- California, Minnesota, and Michigan -- are among those with the most rigorous requirements, including special educational standards and examinations that must be taken to become a registered dental assistant. But many have no training, credentialing, or continued education mandates for dental assistants.
"Some states require nothing at all," noted Natalie Kaweckyj, LDARF, CDA, president of the American Dental Assistants Association. "You can work in Burger King one day and the next day be working chairside. Dentists complain that they can't find competent help, so they resort to hiring the first candidate that comes through the door."
"You can work in Burger King one day and the next day be working chairside."
— Natalie Kaweckyj, president,
American Dental Assistants
Association
State dental boards are responsible for creating and enforcing a Dental Practice Act (DPA) that contains the laws governing the business and professional aspects of dentistry in the state. But the laws and provisions of the DPA are different in each state, and many states don't include dental assistants in the act's provisions, Kaweckyj pointed out.
In fact, very few states require dental assistants to be licensed, and the public isn't aware of that, Kaweckyj said. "They just assume it's a well-trained or educated individual working on them."
There is a critical need for training requirements nationwide, especially for infection control, Kaweckyj said.
"There should be minimum competency standards instituted not only for patient safety but also for efficiency of the dental team," she said. "Infection control standards should definitely be included as part of minimum competency because if someone doesn't know about the risks involved with contaminated instruments, they're putting everyone at risk -- not only the patient but the whole dental team."
Changes in Tennessee
Some states have actually rescinded existing training and testing requirements. For example, Tennessee only requires aspiring dental assistants to submit an application and pay a fee. However, once hired, they are required to work under the supervision of a licensed dentist, and they must have training and be tested to do specialized functions, such as taking x-rays.
Janice Harper, CDA, RDA, president of the Tennessee Dental Assistants' Association (TDAA) and a teacher at the Tennessee Technology Center at Knoxville, said the state dental board a few years ago eliminated requirements that had been in place since 1975.
"They [the Tennessee Dental Association] said there were so many people who weren't licensed and they were getting fined," Harper told DrBicuspid.com. "They said it was too hard to pass the test, and they couldn't find enough people."
Previously, Tennessee required 116 hours of ADA-accredited programs for dental assistants. Now, they are only required to take a 14-hour course to do specialized procedures, such as taking x-rays.
"We fought this in the Legislature for almost three years because dentists were trying to pass legislation to do away with testing," Harper said. "They couldn't get it passed because we fought it and lobbied legislators and told them of the dangers from an infectious disease standpoint."
Even the Tennessee Department of Health recommended against doing away with the training requirements, she said. "But after the dental association couldn't get it changed through legislation, they went through the back door and had it changed as a rule change through the dental board," she said.
Roy Thompson, DDS, who serves as liaison between the Tennessee dental board and the state dental association, said rescinding the previous dental assistant training and testing requirements was necessary because dentists simply could not find enough people who met the state's requirements, which he called "fairly restrictive."
Dentists in outlying areas and even larger cities could not find dental assistants, so the board decided that the employer dentist will answer for any deficiencies regarding their assistants, he explained. "The board is counting on dentists that before assistants are allowed to do certain procedures, they'll be trained properly by the dentist," he said, adding that the board considers dentists to be capable of properly training dental assistants.
Previously, required courses ranged up to $5,000, Dr. Thompson noted. And those in training were not allowed to do any work involving a patient's mouth, he noted, so if a dentist had hired an assistant, the person could only do administrative duties until he or she had completed the required training.
"Dentists would hire a trainee and start paying for training, but often the assistant would decide they didn't like it," Dr. Thompson said. "So the dentist had wasted their money and the assistant had wasted their time." The current system is working "extraordinarily well," he said, and there have been no complaints to the board.
"Tennessee dentists, for the first time in decades, can hire assistants and train them in basic functions," Dr. Thompson said, which he emphasized include such procedures as suctioning, seating a patient, taking blood pressure readings, making impressions, disinfecting treatment rooms, and constructing temporary crowns. Performing extended, higher level functions such as exposing x-rays, monitoring nitrous oxide, polishing teeth, or placing sealants still require dental assistants to complete specialized training and pass a competency test, he added.
"From a practical standpoint, if I spot someone who has the right chairside manner and potential for training, I can observe their skills to see if it's appropriate for me to make an investment in their education," Dr. Thompson said.
It is customary for dentists to pay for dental assistant training, and most dentists are willing to pay for specialized courses if they want the assistants to do higher level functions, Dr. Thompson said. He emphasized that dental assistants still get training. "It's done in the dental office; it's called in-office clinical training, under direct supervision of the dentist."
Since the requirements were relaxed, the number of dental assistants in Tennessee has risen from 3,000 to 5,000, he noted. "We're no longer hearing the uproar from dentists: 'We can't find assistants; you have to do something to help us!' " Dr. Thompson said.
The TDAA is still trying to get the requirements reinstated, Harper said.
"We want it to be a federal law that dental assistants have to be certified in every state so that it's uniform," she said.
Dental assistants are often responsible for processing dental instruments, including cleaning, decontamination, and sterilizing procedures, Kaweckyj noted. The procedure includes steps that should be taken to minimize the risks of the person doing it, she added.
"Would you want to go to a dentist's office and be treated by someone who wasn't trained in infection control?" Harper asked, noting that western Tennessee has one of the highest infection disease rates in the country for syphilis, gonorrhea, and HIV/AIDS.
But the most important reason for training and certification requirements for dental assistants is to protect the public, Kaweckyj said.
"That's huge," she said. "So many other professions require licenses: The person that shampoos your hair is required to have a license, dog groomers must be licensed. Yet some people who are able to place fillings in people's mouths don't have to be licensed."