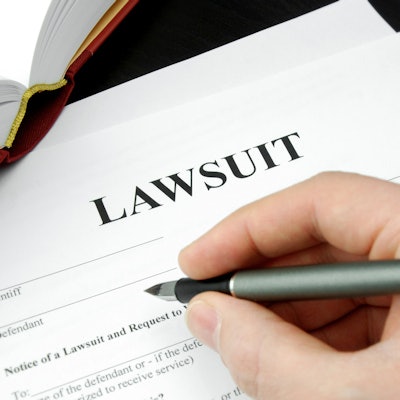 A dental assistant in Oregon who claims she was fired for complaining about having to work long hours without breaks, aggravating her diabetes, is suing her former employer and others for $3 million, according to an article in the News-Review.
Anjolie Mecham filed the lawsuit in Oregon Circuit Court on October 15 against Aspen Dental Management, Aspen Regional Manager Jennifer Hensley, and George McKee, DDS, the lead dentist and ex-owner of Aspen Dental in Roseburg, OR, where she was employed.
In February 2014, Mecham was hired to work as a dental assistant at Aspen Dental. She claims that because the practice allegedly overscheduled patients every day, she and other employees rarely were allowed to take breaks. She voiced her concerns about how overscheduling interfered with patient care and safety but claims nothing was done about it.
After Mecham was diagnosed with type 2 diabetes in November 2017, she told her managers that she would need to take breaks to manage it. She claims she continued to be denied breaks despite her medical condition. She alleges that, at times, this led her blood sugar to drop to dangerously low levels, causing symptoms such as seeing spots, rapid pulse, stuttering, anxiety, confusion, and tremors.
Though she repeatedly asked her managers for short breaks throughout the day so she could check her sugar levels, Mecham said she was denied.
In March 2018, Mecham gave her managers a doctor's note, which read that she required at least three, 10-minute breaks each day to manage her diabetes. Mecham claims that she was given a 30-day written warning for insubordination for recent actions a few days later. She alleges that managers told her they were looking for another assistant to replace her because she was passive-aggressive.
Two months later, Mecham says she was given a 30-day final warning for insubordination. The day after she received the warning, she called in sick because she was having migraine headaches.
On June 12, 2018, Mecham emailed nine Aspen managers, outlining the failure of the Roseburg office management to provide breaks to employees, their refusal to provide her reasonable accommodations to manage her diabetes, and the retaliation she said she experienced for complaining about their actions. She was fired the same day.
The next day, Mecham filed a complaint with the Oregon Bureau of Labor and Industries Civil Rights Division, alleging discrimination and retaliation. In July 2019, the bureau determined that Mecham had the right to sue.
In her suit, Mecham claims that her former employer and the other defendants violated state statutes, including disability discrimination, retaliation for reporting disability discrimination, whistleblower retaliation, and wrongful termination.
None of the defendants have secured attorneys, according to online court records.