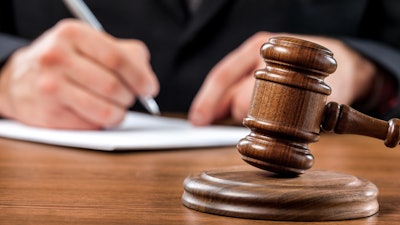 An Illinois dentist must pay $20,000 in back pay to a dental assistant he unlawfully fired for discussing her concerns about possibly contracting COVID-19 and filing a safety complaint with the Occupational Safety and Health Administration (OSHA), according to the U.S. Department of Labor (DOL).
On August 9, a consent judgement was filed in U.S. District Court for the Central District of Illinois requiring that Dr. Monzer Al-Dadah of Dr. Monzer K. Al-Dadah LLC in Peoria, IL, provide a neutral employment recommendation and remove any references from employment records relating to the reason for their separation in addition to paying the back wages. It was determined that the dentist violated whistleblower provisions of the Occupational Safety and Health Act, according to a press release dated August 9 from the DOL. The department does not identify whistleblowers.
"Employees must be able to exercise their legal rights regarding workplace safety freely and without fear of retaliation by their employer," OSHA Assistant Regional Administrator Denise Keller said in the release.
OSHA investigators determined that Al-Dadah learned that the complaint was filed in March 2020, attempted to identify the person who made the accusation, and then terminated the dental assistant who had worked at his practice for more than 20 years. Previously, the dental assistant had expressed her concerns about the risk of contracting COVID-19, refused a work assignment due to potential risk, and discussed workplace safety issues with coworkers. The dental assistant filed an OSHA complaint accusing the dentist of firing her in retaliation for her discussing her COVID-19 safety concerns, according to the release.