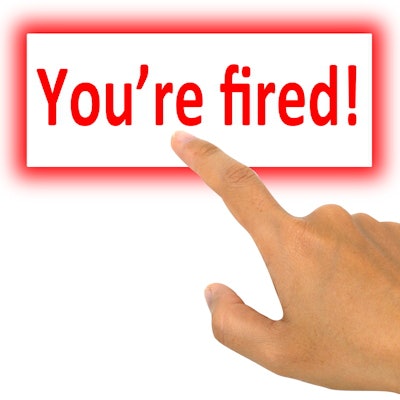 A dental assistant in Wisconsin says she was fired when a bad review, claiming her employer had workers who spew racist comments, surfaced on the office's social media. She believes her own pro-President Trump comments on Facebook led to the review and firing, according to news reports.
The reviews, which are no longer accessible, didn't name the assistant, Robyn Polak. She believes Precision Dental MKE in Milwaukee assumed the review was tied to her because she is the only Republican at the practice. Polak is considering legal action.
Representatives from Precision Dental MKE in Milwaukee have refused to comment on Polak's firing but has denied ever terminating any employee for political views or support for any specific elected official.
How it began
Polak posted a "MAGA [Make America Great Again] 2020" comment with a news story on her Facebook page before she attended Trump's January 14 rally in Milwaukee. She believes this comment and others, like memes that suggested former President Barack Obama is the leader of the Islamic State militant group, led to her dismissal.
After Polak's post, a person went on the practice's Facebook page and posted a negative review. The person wouldn't recommend the practice because of its "employees spouting racist comments on Facebook."
The dental practice responded to the negative review with "I am so very sorry to have learned that this was posted. We are handling the situation in-house as we speak. I assure you that this office does not share those beliefs."
Later, Polak received a call, saying she was fired. She claims the office manager told her it was due to the negative review sparked by her Facebook postings.
At the time that this article was published, the practice's site was set to private. The practice had received several one-star Google reviews, many of them within a 10-hour period of Polak's posting and the news of her firing. Though the page shows that there are 40 reviews, only two positive reviews currently were available for public view.
No remorse
Polak has said that she is not racist and doesn't believe she has done anything wrong. She claims her posts were not written on the practice's site or during company time, and her right to freedom of speech allows her to write whatever she wants. Also, she claims that people have reached out to support her.
However, the practice's social media policy warns that it won't tolerate any postings that may directly or indirectly cause damage to the practice.
Causing problems in Kentucky
The firestorm surrounding Precision Dental in Milwaukee is causing another problem for Precision Dental in Bowling Green, KY.
Bryan Packard, DDS, owner of the practice in Kentucky, posted a video on his practice's social media page to ensure all his patients that his office is not affiliated with the one in Milwaukee. He said many people are getting his practice mixed up with the one in Wisconsin, and Dr. Packard said he and his wife privately own their practice.
View Dr. Packard's video here.