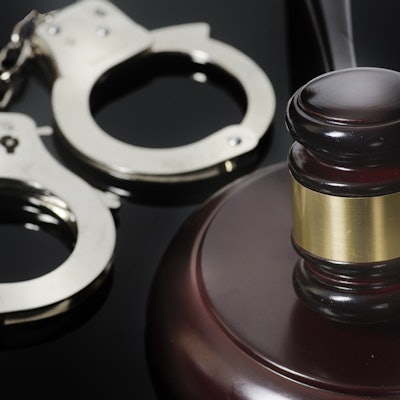 Two public complaints have been filed with the Florida Department of Health alleging that a Pensacola dentist inappropriately touched female patients, according to news reports.
The complaints come less than two weeks after a jury found the dentist guilty of inappropriately touching a former employee. One complaint involved the felony case in which Stamitoles allegedly patted a patient on the breast during an exam. The second complaint claims Stamitoles asked a patient private questions that were sexual in nature while suggestively touching her. Both complaints say the dentist violated the patient-client relationship and state statutes.
The complaints request that the Florida Board of Dentistry impose one or more of the following actions: permanent revocation of Stamitoles' license, a suspension of his license, restriction of his practice, imposition of a fine, reprimand, probation, corrective action, refund of fees, and remedial education. Neither filing discloses when the board will impose their order on either complaint.
The two complaints to the state health department come after months of legal trouble for the dentist. On June 23, Ladapo signed an emergency order prohibiting Stamitoles from practicing on female patients. Earlier that month, he was arrested multiple times for suspected battery and allegedly inappropriately touching employees and patients, according to the Pensacola News Journal.
In October, a jury found the dentist guilty of inappropriately touching a former employee, according to news reports. Stamitoles has appealed the guilty verdict and is awaiting a decision.
Stamitoles' next court date for the remaining three misdemeanor cases is December 13, and the court date for his felony charge is December 21.