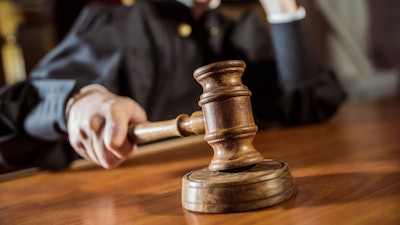 A dentist and dental hygienist from a Washington, DC, dental clinic were indicted on conspiracy and other offenses for allegedly submitting fraudulent Medicaid claims totaling $4 million, according to the U.S. Department of Justice.
Dr. Steven A. Price, 66, of Washington, DC, and Keidi C. Moore, 37, of Temple Hills, MD, were charged with conspiracy, healthcare fraud, giving false statements related to a healthcare fraud matter, and wire fraud. Price operated the Washington Smile Center, and Moore worked there, according to a press release dated April 20 from the U.S. Attorney's Office for the District of Columbia.
From about January 2017 to March 2022, Price and Moore allegedly conspired to defraud DC Medicaid by filing or causing to be filed false claims for dental services that were not provided to beneficiaries. Price and Moore reportedly submitted multiple claims to Medicaid for clinical crown lengthening and space maintainer procedures, totaling more than $4 million. In some instances, patients were alleged to have been provided more than 30 clinical crown lengthening procedures and more than 20 space maintainers, according to the release.
The indictment includes a forfeiture allegation seeking all proceeds of the alleged crimes. If convicted, Price and Moore face prison time and potential financial penalties.