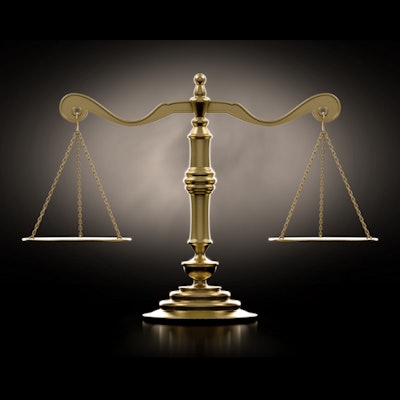 Two employees at a dental practice in West Virginia have been indicted for allegedly fraudulently collecting about $30,000 in COVID-19-related unemployment benefits, according to the U.S. Attorney's Office for the Northern District of West Virginia.
A U.S. grand jury indicted Amanda Kincell, 42, and Casey Fike, 39, who worked at Devito Dental Solutions in Morgantown, on multiple counts of reported wire fraud, according to a press release dated March 7.
According to the indictments, in March 2020, Kincell and Fike filed for unemployment when the COVID-19 pandemic forced the office to close temporarily. In May 2020, Kincell and Fike returned to a regular work schedule at Devito, yet according to the U.S. Department of Justice, they purportedly continued to request and receive unemployment benefits.
Kincell faces 11 counts of wire fraud for allegedly improperly accepting more than 40 unemployment payments totaling $18,350. Fike faces six counts of wire fraud for reportedly accepting more than 20 improper payments totaling $10,388, according to the release. Each count of wire fraud carries a penalty of up to 20 years in prison.
"We continue to work closely with our law enforcement partners to methodically review every instance where COVID fraud is suspected, whether it's related to unemployment benefits, paycheck protection loans, or economic injury disaster loans," William Ihlenfeld, U.S. Attorney for the Northern District of West Virginia, said in the release.