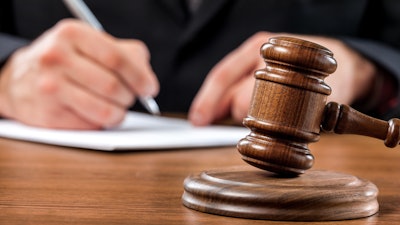 A dental technician was sentenced to one year of probation for stealing precious metals intended for dental restorations from a U.S. Veterans Affairs (VA) medical center in New York and reselling them, according to the U.S. Department of Justice.
Also, Arthur Hanvey, 65, of Delanson, NY, was ordered to pay $13,533 in restitution, which he paid during his sentencing on November 2, according to a press release dated November 2 from the U.S. Attorney's Office for the Northern District of New York. In June 2023, Hanvey pleaded guilty to theft of government property.
Under the terms of his plea deal, Hanvey admitted that between October 2017 and May 2021 while employed as a dental technician at the Albany Stratton Veterans Affairs Medical Center, he took precious metals and noble alloys that were meant to be recycled and used to make crowns, bridges, and other dental prostheses. Additionally, he admitted that he sold the precious metals to a third-party refinery and kept the profits, according to the release.