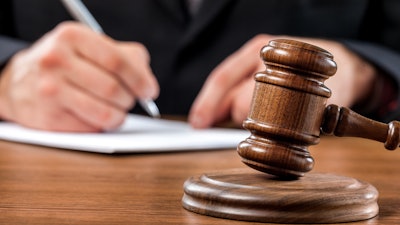 A dentist in California pleaded guilty on August 21 to stealing $500,000 in COVID-19 relief money, which he reportedly used to purchase personal investments, according to the U.S. Department of Justice.
Dr. Ranjan Rajbanshi, 46, who operated his own practices in Bakersfield and Santa Barbara, allegedly received more than $850,000 in COVID-19 relief funds from the U.S. Small Business Administration and the U. S. Department of Health and Human Services between April 2020 and February 2022. He purportedly represented to the government that he would only use the relief funds for specified business purposes, including facility costs, payroll, and protective equipment for him and his staff, according to a press release dated August 21 from the U.S. Attorney's Office for the Eastern District of California.
Rajbanshi subsequently used $500,000 of the relief money for improper personal expenditures, including investments. He has agreed to pay that money back to the government before he is sentenced, which is set for December 4, according to the release. The dentist faces a maximum penalty of 10 years in prison and a fine of $250,000.