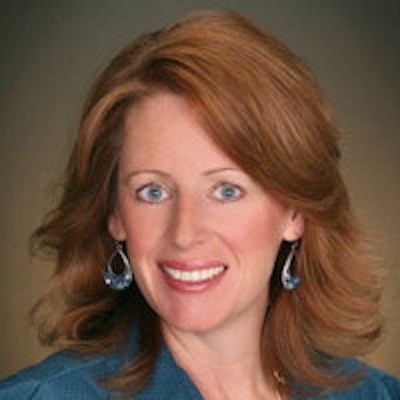 In the second part of this series on five magic words, stress management expert Jen Butler focuses on the words "more" and "maybe," and then offers four tips that answer the question "What do I do now?"
More
If you want to have more, achieve more, get more, make more so you can spend more, you have to want to be more than your current self. Period. Your first step in this personal growth is to get very comfortable with this wonderful word "more."
It's easy to shy away from the word as the connotation can often incite greed, inappreciativeness, and materialism. "You should be happy with what you have" is a common response from others when we talk of our dissatisfaction toward our current situation or desire to have more. Yet when used properly, the word propels us into our next level of best work.
To leverage the magic of "more," include it in your questions, not your statements. For example:
| | |
| --- | --- |
| Statement | Question |
| I want more. | How can I do more? |
| I want to produce more. | How can I serve more? |
| I want to have more. | How can I offer more services? |
| I want more A's in my studies. | How can I study/retain more? |
Changing the way in which you use "more" is the key element. It's a truly compelling word that can inspire you to live life to your full potential.
Maybe
In a day, how many times do you hear "no," say "no," think "no"? Whatever your answer, double it and it's probably closer to the real number. Most of us have an addiction to "no." It comes from our desensitization of social bombardment with ads, sales, and gimmicks. Check any spam folder and you'll see what I mean. We unconsciously reply "no" at the earliest sign of an offer or invitation, often missing out on opportunities.
I know what you're thinking. "But Jen, if I don't say 'no,' I'll be stressed out from doing too much. Study clubs, conferences, discounts on production, staff wanting time off. Things would be worse if I said 'yes' to everything!" And therein lies another reason why stress continues to weigh dental professionals down so significantly. They forget about the neutral.
"Maybe" lies in the neutral. It gives us time to think, ponder, consider, and wonder. It leaves the door open for possibility. In our age of technology, we are conditioned to giving and receiving an immediate response, so our impulse to provide an answer in the moment is quick. Learning to slow down and breathe will reduce stress while giving you a chance to create some magic in your day. You never know what you'll ultimately say "yes" to if you don't first consider "maybe."
What now?
You now have the power to change your future outcome. Take these steps next to reduce your stress:
"Practice makes perfect. Do an exercise in which you imagine yourself saying each of these words in different scenarios."
Write the five magic words down where you easily see them. Some ideas are on Post-it notes and attach the note to your refrigerator, mirrors, car dashboard, computer screen, and phone wallpaper.
Share these words with your team, family, and friends, and elicit support from each other. Ask one another to actively listen for times when you can change your verbiage and use the five magic words.
When writing notes, social media posts, or documents, make them as positive as you can by threading in these five words.
Practice makes perfect. Do a vision exercise in which you imagine yourself saying each of these words in different scenarios. Going through it in your mind is equally as effective as role-playing publicly.
Jen Butler, MEd, certified professional coach (CPC), board-certified coach (BCC), has been working in the area of stress management and resiliency coaching for more than 20 years. To learn more about her services, programs, and the Jen Butler Practice Analysis, contact her at 623-776-6715 or jen@jenbutlercoaching.com, or visit her website for more information.
The comments and observations expressed herein do not necessarily reflect the opinions of DrBicuspid.com, nor should they be construed as an endorsement or admonishment of any particular idea, vendor, or organization.