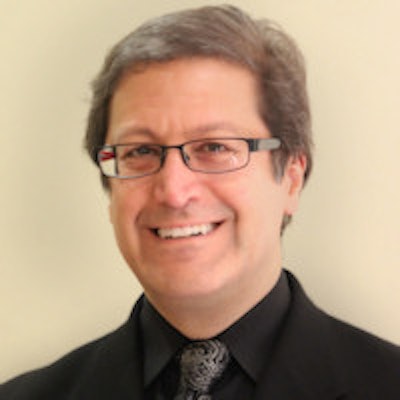 The setting is your office, your front desk receptionist just came back from lunch, and all the patients are being seen. Everything is calm and flowing at a great pace, and the phone rings:
Office: Hello, Dr. X's office.
Patient: Hello, I am Patient Y. I just received a postcard in the mail today with a marketing identifier of xzy123-415, and I would like to schedule an appointment for a cleaning and restorative procedures. I am not pleased with the coloring of Nos 8, 9, and 10. Also I would like to have the amalgam removed on No. 3. I will pay by check but would like assistance filing the paperwork with my dental insurance company. If needed, do you offer any outside financing options?
OK, time to wake up. This call is not reality but a nice dream. The question is, with the office phone ringing constantly, your front desk being bombarded with sales calls, and patients at the window, how do you extract this information from the new caller when they gain the courage to phone your office? As Mark Twain so eloquently put it, "Training is everything." You must train your team to listen, engage actively, collect data, and encourage the new patient to set up the first appointment.
New patients will call your office for several reasons. Maybe they heard about you from a current patient, an ad, Google search, an article you wrote, or some other method. Knowing where these patients came from is almost as important as booking their first appointment.
With the high costs of marketing, training your team to collect information is mandatory. I am going to assume that your office has already established and created a value for every new patient that walks into your practice. The cost of "acquisition" of the new patient can vary from office to office depending on the marketing and publicity budget. Calculating the value of this patient is a discussion for a later time.
Training your team to recognize the subtle cues from the caller is critically important. Each office has created a customized set of forms for the patient to complete. Equally as important, you must arm your front desk with the proper road map and directions to handle the new caller.
"How do you extract this information from new callers when they gain the courage to phone your office?"

When this form is readily available for each new call, your front desk is more likely to ask for all necessary information during the initial call. This information is essential to properly evaluate the patient, not only in aiding the office with scheduling, treatment planning, and patient acceptance but more importantly for patient satisfaction. Properly preparing your team to answer the phone for any call, especially a new caller, allows them to easily collect all information needed.
The content of the new caller data collection form will vary from office to office, but most will include what motivated the caller to call your office as opposed to another one, what they expect from the appointment, earlier experiences, urgency to correct the problem, and what they perceive as the painful or annoying situation that motivated them to call. From an operational standpoint, asking new callers how they heard of the office and what prompted them to call will aid in return on investment (ROI) analysis for marketing efforts, which will be discussed in a later column.
The message is to properly prepare your team to handle the new caller and ask for as much information as possible. Not only to have a new and satisfied patient, but to help the office efficiently direct its resources in acquiring the new patient. This data collection system will aid the office in tracking the source of production and sustainability of the new patient in the practice.
In summary, properly designing and placing the call sheet at the front desk will greatly increase the chances of full data collection for a successful and well-received new patient.
Stuart Briefer is the founder and a principal of Medical Practice Financial Group based in Lansdale, PA. He can be reached at stuart@mpmgfinancial.com or by phone at 215-661-9990.
The comments and observations expressed herein do not necessarily reflect the opinions of DrBicuspid.com, nor should they be construed as an endorsement or admonishment of any particular idea, vendor, or organization.