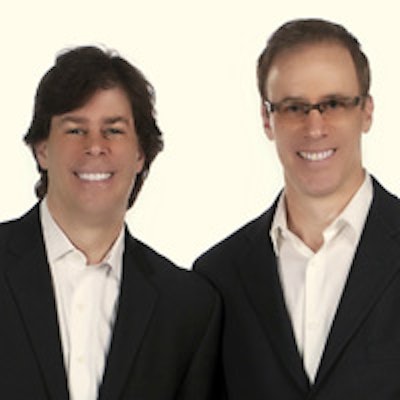 When you are preparing to be out of the office, do you give much thought to your out-of-office message? In their latest column, the Madow Brothers bring your attention to how you can use these messages to your advantage and offer real-life examples that can help your practice present the right message to your patients.
Most offices use "away messages" or "out-of-office messages" in their emails while on vacation or at a conference. They are unaware that messages like that can actually irritate people that are trying to communicate with you.
Here's a typical example of an away message that you have likely encountered:
I am out of the office until next Thursday with little to no access to my email. If this is an emergency, please call 1-410-DNT-CARE and hopefully someone can help you."
Can these be improved? Can these messages actually help with your practice growth at the same time?
A short time ago we were speaking at the Pacific Dental Conference in Vancouver, British Columbia, and saw an automated away message from one of our team members. At first we weren't too happy that she was using an automated message, but our attitude quickly changed.
Here is what she wrote:
While I am away at a Madow Brothers seminar in Vancouver, Canada, Linda (a fantastic member of Team Madow) is handling my calls and emails. Why don't you give her a shout at XXX@madow.com or XXX-XXX-XXXX? She is there and ready to help you.

Or if this can wait, I will get back to you as soon as I return. Just let me know!

One more thing. Did you know that TBSE 2015 ("The Best Seminar Ever!") is filling up quickly? This will be the best one yet -- guaranteed! We are back in Las Vegas with a fantastic speaker lineup and currently have a tuition special on www.tbse.com that is going away real soon. Go ahead and get signed up now!

Sorry we missed each other today!

Hope
Of course it's always better not to use an automated away message unless you truly will not have access to your email. Because let's face it, no matter where you are in the world, you are most likely checking your email. And if there is a really important one that comes in, you should be able to respond.
But next time you need to use one (maybe the office is closed because the entire team is on an educational retreat) -- imagine a patient seeing an "away message" that looks like this:
Sorry we missed your message -- the entire office is at a fantastic continuing education course in Las Vegas with the goal of serving our patients even better on our return. While the office is closed, Dr. Rosemary Minion is handling dental emergencies. You may reach her office at 667-XXX-XXX.

Even when we are away, we are thinking about your smile! That's why next month we are offering a whitening special for only $97! Just reply to this email with your phone number, and we will call you upon our return to get you scheduled! We look forward to seeing you soon!

Your friends at Smiles of Orlando
Remember, there are many ways out there to market your practice, and some of the best ones are free.
In 1989, Richard H. Madow, DDS, and David M. Madow, DDS, founded The Madow Brothers with the goal of helping their fellow dentists achieve success and happiness in their practices. For more information about their e-letters, audio series, New Patient Mail marketing program, Dental Powerhouse group, their live presentations (including "How To Love Dentistry, Have Fun, and Prosper," "The Ultimate Dental Boot Camp," and especially "TBSE"), and more, check them out at www.madow.com.
The comments and observations expressed herein do not necessarily reflect the opinions of DrBicuspid.com, nor should they be construed as an endorsement or admonishment of any particular idea, vendor, or organization.