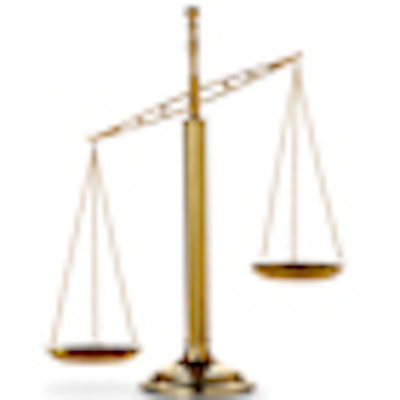 A federal lawsuit filed in New York claims Aspen Dental Management and the private equity firm that controls it illegally operate dental clinics across the U.S. because it violates laws that require clinics to be owned and operated by dentists.
The lawsuit was filed October 18 in U.S. District Court in Albany against Syracuse-based Aspen Dental and private equity firm Leonard Green and Partners in Los Angeles.
It was filed on behalf of 11 patients in 11 states, but their lawyers are seeking class-action status that could cover tens of thousands of current and former patients.
The suit claims Aspen's "so-called 'Practice Owners' are nothing more than de facto employees and/or independent contractors" of the company, which controls its 358 clinics' marketing, hiring, training, and bookkeeping.
Aspen spokeswoman Kasey Pickett called the suit "entirely without merit" in an email to DrBicuspid.com. She said the company provides "business support services to dentists who own and operate" the clinics, whose "singular commitment is to do what's right for their patients."
"Aspen Dental Management is proud that the business support services that it provides allow dentists to spend more time focusing on patient care, rather than accounting, IT, and the other administrative responsibilities associated with running a dental practice," the statement read.
Leonard Green and Partners did not return a call for comment.
The suit claims Aspen engages in aggressive, misleading profit-driven practices, including getting patients to consent to expensive treatments after they've been attracted to the clinics by free exam and x-ray promotions.
Aspen and other private-equity-owned chains have been the subject of investigations by U.S. Sen. Charles Grassley (R-IA). He voiced concerns that the company promotes unnecessary treatment plans with expensive credit arrangements.
A CPI/"Frontline" investigation of Aspen found that its business model of serving patients who cannot afford a dentist had led to complaints of overtreatment and loading patients with heavy debt.
New York Attorney General Andrew Cuomo investigated GE Money's CareCredit service in 2010, which Aspen Dental promotes, after receiving hundreds of complaints from patients who said they were billed for procedures they didn't receive, billed for work done improperly, overbilled for services, or signed up for such cards without their consent.
An 87-year-old woman described going to Aspen Dental to get two teeth fixed and how she was pressured into signing up for $12,000 worth of work on a third-party credit card.
In 2010, Aspen Dental paid a $175,000 settlement following an investigation by Pennsylvania state investigators over misleading information about discounts, coupons, and interest-free financing.