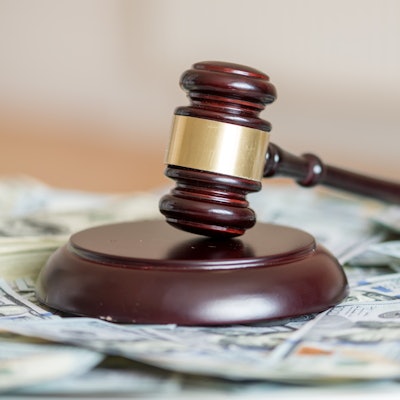 TAG - The Aspen Dental Group's dental service organization (DSO) Aspen Dental Management has agreed to pay $3.5 million to Massachusetts to resolve claims that it cheated thousands of consumers in the state through bait-and-switch advertising.
"Deceptive advertisements like these can harm our most vulnerable patients looking for affordable dental care," Acting Massachusetts Attorney General Bessie Dewar said in a press release. "Today's settlement prevents misleading advertising by Aspen Dental and puts money back in the hands of impacted patients."
Under the terms of the settlement, the DSO must comply with new restrictions, prohibiting it from using advertisements that misleadingly offer "free" services. In addition, Aspen Dental is prohibited from stating that it works with "all" forms of insurance, referencing guarantees or denture prices, or indicating that its affiliated offices have "no hidden fees." Also, Aspen Dental must comply with restrictions related to communications concerning oral cancer screenings and debt collection.
The settlement agreement should not be treated as an admission of liability or wrongdoing by Aspen Dental, according to the consent judgment, which follows an April 2022 court order that prohibited the DSO from running "all insurance" advertisements without adequate disclosures.
In December 2021, the Massachusetts Attorney General's Office filed a lawsuit against the DSO, claiming it violated the state's consumer protection law by engaging Aspen Dental in a multifaceted scheme to deceive consumers into purchasing dental services and products. In the more recent suit, Massachusetts claimed that Aspen Dental engaged in numerous deceptive advertising and marketing practices, including charging patients for services that were advertised as free, as well as marketing that it worked with "all" insurance when it did not accept MassHealth, the Massachusetts Medicaid program that includes dental coverage.
In the 2021 lawsuit, the state said that Aspen Dental also violated assurances Aspen Dental made in a settlement nearly 10 years ago addressing similar allegations. In 2014, Aspen Dental agreed to pay $990,000 to settle claims of deceptive advertising and marketing practices and for failing to refund patients for services not provided in Massachusetts.
Though Aspen Dental denied any wrongdoing in this case, the DSO agreed to pay at least $770,000 in restitution to first-time customers who reportedly were forced to pay for exams and x-rays that the company said would be free. Additionally, the DSO specifically agreed not to advertise free services without disclosing all limitations or misrepresenting credit card, loan, and refund policies.
In Massachusetts, Aspen Dental is affiliated with more than 25 dental offices, which collected more than $389 million in net patient revenue from December 2014 to January 2019.