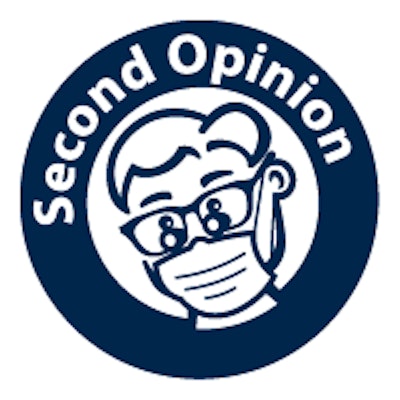 Why should anyone care about a dental Medicaid ruling from an administrative law court in Travis County in Texas? One reason is that this case involves several millions of taxpayer dollars. Other similar cases brought before this court of alleged dental Medicaid fraud and abuses have and will involve taxpayer money, in excess of $100 million.
The vast majority of dental Medicaid fraud cases are generally resolved in settlement agreements. Alleged violators usually pay some amount of restitution to the government in exchange for no admission of wrongdoing. Often, the alleged violators return to "business as usual." We, the public and dental profession, receive little or no data on case specifics. Records of investigations are sealed upon settlement.
Public record disclosure of this particular case exposed some of the dark underbelly of the dental Medicaid industry, along with some of its nefarious inner workings. Only rarely do these types of cases enter into public record, but, in this case, mechanisms for defrauding U.S. taxpayers were placed on full display.
Formerly, Medicaid regulators often operated under a flawed methodology termed "pay and chase." The government would pay out millions of dollars for Medicaid services, then chase violators for paybacks unlawfully obtained. Even when state or federal regulators obtained a lawful judgment against a violator, they rarely received 100% of the money due back to taxpayers.
Today, regulators determine and establish "credible allegations of fraud" (CAF) per federal statutes for a payment hold on a Medicaid provider. Patient treatments must be "medically necessary," under rules of the Patient Protection and Affordable Care Act (ACA). Providers must be able to demonstrate pretreatment clinical records, which fully justify care delivered to patients and billed to Medicaid. Those records must be available upon request for examination by Medicaid auditors.
In fact, the rules for Medicaid don't differ that much from contracts that doctors sign with the insurance industry for a preferred provider organization (PPO). These have been around for more than 25 years. Yet, this level of record keeping, which is basic standard of care, is seemingly new for many dental Medicaid providers. They've gotten away with sloppy patient records for years -- and without too many negative consequences. Those days are ending.
Judge Rick Gilpin's order specifically admonished Antoine Dental Center (ADC) for failure to produce numbers of patient records and the production of incomplete records. The judge made a specific point relating to orthodontic care, which failed to meet the ACA standard of "medically necessary."
Limited orthodontic treatments also were billed to Medicaid, when only completed full orthodontic treatment is covered under the Texas Medicaid program. The judge's ruling specifically highlighted this overreach of Medicaid billing.
"The public and dental profession have witnessed a rare close-up look at the clever workings and large scale of alleged Medicaid cheating within the dental profession."
Cases reviewed in this court for orthodontic care were not cleft palate patients or micrognathia patients, as one might assume for medically necessary treatments. Judge Gilpin's opinion was that ADC misrepresented standard orthodontic dental definition of "ectopic eruption," claiming to allow any tipped or crowded tooth to qualify for Texas dental orthodontic treatment. Judge Gilpin found this to be the situation in 100% of cases reviewed in this court. (Note: Some may estimate Medicaid fraud in the neighborhood of 10% to 15% of payouts. This court found misrepresentation in 100% of cases examined for Medicaid payments.)
Antoine Dental Center alleged it was not at fault for misrepresentations submitted to Medicaid. After all, ACS State Healthcare, a subsidiary of Xerox, gave preauthorization approvals. Yet, oversight by ACS was rubber stamped and abysmal, with few dentally trained personnel making approvals. However, Judge Gilpin ruled that the misrepresentations by Antoine Dental Centerwere so egregious as to discount the ineptitude of ACS oversight.
In fairness to ADC, they were educated on exactly how to game the Texas Medicaid system. Prominent Texas dentists conducted continuing education classes targeted to Medicaid orthodontic providers. They were specifically shown means and methods to beat the Medicaid program. Medicaid was considered a cash cow to be gored. They may now wish to seek legal redress against those who trained them?
Judge Gilpin ordered a 100% Medicaid payment hold to ADC. Similar alleged Medicaid fraud cases are in the pipeline for judicial review in Texas, totaling many tens of millions of dollars. This case may certainly be appealed to a higher court in Texas.
Regardless, the public and dental profession have witnessed a rare close-up look at the clever workings and large scale of alleged Medicaid cheating within the dental profession. This judicial order will not only be examined in Texas, but very probably in a number of other states as well.
Michael W. Davis, DDS, maintains a private general dental practice in Santa Fe, NM. He serves as chairperson for the Santa Fe District Dental Society Peer Review. He is also active in expert witness legal services.
The comments and observations expressed herein do not necessarily reflect the opinions of DrBicuspid.com, nor should they be construed as an endorsement or admonishment of any particular idea, vendor, or organization.