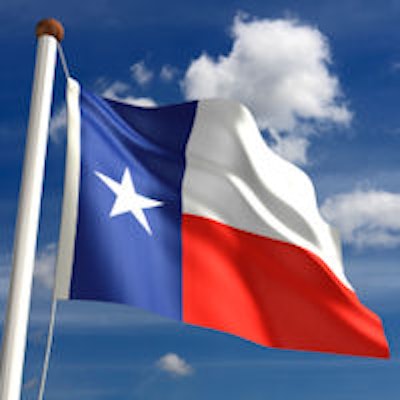 In the latest flurry of lawsuits in the Texas Medicaid scandal, eight dentists have filed suits claiming the state and attorney general (AG) "protected" Xerox because they feared a federal clawback for hundreds of millions of dollars in fraudulent orthodontic claims. The suits say state regulators gave Xerox a pass because acknowledging the company's improper handling of claims would call into question why Texas repeatedly renewed Xerox's contract.
Keeping track of the suits and countersuits in the state's ongoing Medicaid saga is getting difficult. First, the state sued orthodontists to recover allegedly fraudulent Medicaid payments. Then, the dentists sued the state for withholding reimbursements for questionable claims. And earlier this month, the attorney general sued Xerox, alleging the company wrongly approved hundreds of millions of dollars' worth of Medicaid claims for fraudulent orthodontic claims. Now, this fourth round of lawsuits has dentists blaming the state for continuing its contract with Xerox despite audits that questioned the claims approval process.
The dentists' lawsuits were filed on May 15 in Travis County District Court seeking to intervene in the state's lawsuit against ACS Healthcare, the Xerox subsidiary which handled Medicaid orthodontic claims. The suits were filed a week after Attorney General Greg Abbott filed the lawsuit against Xerox.
The lawsuits are identical and 25 pages in length. They were filed by Carlos Navarro, DDS, of Navarro Orthodontix; Rocky L. Salinas, DDS, of RGV Smiles; Scottie Nguyen, DDS, of Westmoreland Dental and Orthodontics in Dallas; Stephen Chu, DDS, in Richardson; Hieu Huynh, DDS, of Atlas Dental in Freeport; Richard Herrscher, DDS, in Athens; Victor Zurita, DDS, in Houston; and Irma Cantu-Thompson, DDS, in San Antonio.
"It is now believed that rather than prosecute Xerox for its failure to properly evaluate dentists' prior authorization requests, the state and the Texas attorney general protected Xerox," according to the complaints. "This protection included the state failing to allow TMHP [Texas Medicaid & Healthcare Partnership] to hire additional medically licensed staff, and in 2008-2009 telling TMHP to continue its prior authorization practices." TMHP was an ACS/Xerox subsidiary that handled preauthorizations.
But Texas Health and Human Services Commission (HHSC) spokeswoman Stephanie Goodman said that both the dentists and ACS/Xerox were to blame for the state's high orthodontic costs, which soared between 2007, when a lawsuit forced Texas to spend more money on children's dental care, and 2011. "The lock on the door was broken, and they came in and robbed us," she told DrBicuspid.com.
Xerox didn't provide adequate review of case, dentists eschew responsibility
"Xerox never intended to fulfill its orthodontic prior authorization responsibilities to HHSC," according to the complaints. "It is now known that Xerox failed to adequately staff their prior authorization division with knowledgeable medical professionals. Xerox employed only one licensed dentist from 2004 through 2011, which was far short of the manpower necessary to handle the review of tens of thousands of orthodontic prior authorization requests every year."
"It is believed Xerox allowed 'dental specialists' -- unlicensed, unqualified individuals -- to render prior authorization opinions regarding the medical necessity of requested orthodontic services," the complaint states.
However, the dentists took no responsibility for submitting allegedly fraudulent claims, saying it was Xerox's job to make sure they qualified for Medicaid.
"All services provided to intervenor's patients were actually medically necessary, regardless of what Xerox decided and, in any event, under Medicaid guidelines once the authorization was approved, intervenor was required to provide the services. Intervenors relied on Xerox's prior authorization approvals to confirm that dentists' analysis was proper and consistent with Medicaid standards and requirements," according to the complaints.
However, Christine Ellis, DDS, MSD, a Dallas orthodontist and assistant professor of oral surgery at the University of Texas Southwestern Medical Center who testified at a 2012 congressional committee regarding Medicaid fraud, said the dentists are being disingenuous. Dr. Ellis noted that the same dentists now suing Xerox have spent the past three years in court defending their handicapping labio-lingual deviation (HLD) scores as accurate.
"The lock on the door was broken, and they came in and robbed us."
— Stephanie Goodman, spokeswoman, Texas Health and Human Services Commission
"They want Texas administrative law judges to uphold their HLD scoring as valid and yet now want to personally hold Xerox responsible for failing to deny care to these same cases. They can't have it both ways," she told DrBicuspid.com. "Suing Xerox for failing to deny orthodontic treatment to cases that they, as licensed dentists, certified as medically handicapping malocclusions is absurd."
Dr. Ellis was also a consultant for the Texas Office of Inspector General's investigation into All Smiles Dental Centers and several orthodontists regarding Medicaid fraud.
Houston plaintiff's attorney Jim Moriarty, agreed, saying the suits are simply a legal maneuver to delay the case and shift the blame away from themselves.
"The dentists were 100% responsible for determining "medical necessity," Moriarty told DrBicuspid.com. "They lied. ACS/Xerox served only to confirm it. The fact that the police officer failed to catch you driving drunk does not suggest you were sober."
Moriarty has lawsuits pending against Small Smiles on behalf of parents who say the chain's dentists performed unnecessary procedures on their children at clinics in New York state.
Dentists 'induced' to submit questionable claims
In fact, the dentists claim that they were "induced" to keep submitting claims that might not have qualified for Medicaid. "Xerox's approvals induced intervenor to continue to grade subsequent HLD requests in the same or similar manner, and led intervenor to believe that their requests were consistent with Medicaid standards and requirements," the complaints state.
Correction of severe handicapping malocclusion with full braces generally requires a minimum HLD score of 26 points. Xerox "specialists" were told to only send claims to the dental director if the HLD scores were below the 26 point threshold for Medicaid, according to the suits.
"As a result, only 10% of the orthodontic prior authorization requests were actually forwarded to Xerox's one licensed dentist," the complaints state. "Xerox's deception also exacerbated the problem by failing to give providers guidance regarding the proper standard for medical necessity, thus causing these providers substantial damages."
Medicaid claims surged after reimbursements increased
After Texas raised dental reimbursement rates in 2007, the number of dentists participating in Medicaid increased from 45.4% to 63.4% in 2010, and claims increased by 240% between 2007 and 2010. Despite the soaring number of claims, Xerox had only one dentist overseeing them, the complaints note.
Xerox employed unqualified workers to approve thousands of claims to cut costs and make more money, according to the dentists. "Xerox was paid by the state for each prior authorization decision that was made," the complaints state. "It is believed that Xerox employed unlicensed 'specialists,' rather than licensed Texas dentists, as a profit-generating measure."
The surging Medicaid costs attracted the federal government's attention, which notified Texas in 2011 that it intended to audit whether the state was approving only medically necessary orthodontic claims. The state Office of Inspector General then put payment holds on the top Medicaid orthodontic billers, including the eight dentists who filed these suits.
State audits in 2008 and 2012 concluded that most, if not almost all, of the claims with HLD scores of 26 or greater (indicating medical necessity) had not been actually "evaluated" at all by Xerox, according to the suits.
This situation caused Texas to "protect" Xerox, the complaints allege. "These state audits made the federal government's pending audit especially dangerous to Texas, because the 2008 and 2012 audits were admissions that Xerox had been approving and paying claims that may not have met the federal standards for prior authorization," the complaints state.
Who is to blame?
Instead of blaming Xerox, the attorney general accused the top Medicaid orthodontists of fraud, the dentists claimed. "Xerox issued its approvals through a process that gutted the state's belief in the accuracy of Xerox's decision, and the Texas attorney general punished the providers instead of Xerox," the complaints state. "The state and the attorney general protected Xerox for over six years fearing that revealing the state's culpability would subject the state to a federal clawback for hundreds of millions of dollars. Instead, the state and the attorney general pointed at the dental providers."
Texas has been rocked by allegations of fraud by dentists and orthodontists accused of bilking the state Medicaid program out of tens of millions of dollars. An Office of Inspector General investigation found $6 billion in fraud and waste within Medicaid from 2004 to 2011.
A report by HHSC revealed that in 2010 Texas orthodontists charged Medicaid as much for services as the rest of the U.S. combined. In addition, the Texas Medicaid and Healthcare Partnership, headed by ACS and tasked with evaluating and approving claims, was rubber-stamping them, according to the report.
In 2012, the Texas Attorney General's Office, together with the state's HHSC and the HHSC-Office of Inspector General, formed a dental and orthodontic fraud task force to investigate alleged fraudulent overbilling by dental and orthodontic Medicaid providers.