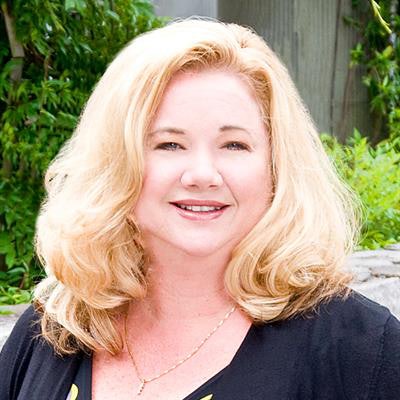 You likely have a solid understanding of why it's beneficial to migrate away from manual, paper-based processes in your practice, particularly when it comes to dental claims attachments, but have you considered a safe way to implement your day-to-day communications?
Many practices are using standard email systems to communicate with others outside of their organizations, such as patients, payors, or other providers. So why should you? It's safe enough, right?
With increased risk and sensitivity surrounding safeguarding protected health information (PHI), it might be time to adopt an encrypted email service to complement your electronic claims attachment service. Better yet, understand the reasons why both solutions make sense for today's dental practice.
Start by checking out the following eight reasons you should consider encrypted email and electronic claims attachment solutions.
1. Communicate with confidence
Email encryption and electronic claims attachment solutions ensure that your end-to-end communications are secure and trackable through to the information sharing and claims attachment process. Plus, forget trying to figure out what type of documents, such as treatment plans and billing information, can be sent.
2. Increase efficiency
Eliminating manual, paper-based processes and moving ahead with more secure, electronic solutions allow your staff to improve efficiency and better focus on patient care and other tasks. It becomes a win for everyone.
3. Stop using and chasing paper
Printing and chasing paper documents is time-consuming, make you more prone to mistakes, and increase your risks of losing or misplacing information. Also, you no longer have to keep dealing with issues, such as faulty or lagging mail service. So, lose the paper and let technology streamline the exchange process and eliminate wasted resources.
4. Continue working without missing a beat
When you move away from paper and transition into using an email encryption solution, you can keep working with minimal disruption. That's because this solution allows you to continue to use your existing email address and email platform.
5. Embrace potential cost savings
Finding a technology provider that offers both an electronic claims attachment and email encryption service can provide savings to your dental practice. Another bonus of using one provider is that you likely will better customer support, so, in the end, you will make fewer phone or online inquiries.
6. Reduce possible risks
Everyone knows that email is a quick way to communicate. However, standard email programs aren't secure, and they don't encrypt information. Using an email encryption service allows you to safely send PHI and other sensitive information to parties outside your organization. With increased scrutiny over claims attachments and PHI, why risk thousands of dollars when you protect yourself with these solutions?
7. Receive payments faster
Electronic transmission and retrieval of requested records allow you to receive documents and images in minutes instead of days. This results in an increased revenue cycle. Many practices that are using technology to support their communications and claim attachments get paid within two weeks or less.
8. Simplify the process for recipients
Patients, payors, and other providers can easily view, download, and reply to emails that are sent with encrypted email solutions without having to pay anything extra. Also, payors always prefer secure electronic communications and claims attachments over those sent manually.
With all of these benefits, what's stopping you from moving ahead with these innovations? Free up some time, increase potential revenues, and streamline the process for all parties. Ensure everyone's data stay safe and let the technology do the work.
Christine Alfano is the senior director of marketing for Vyne and leads corporate and dental channel marketing for the organization. FastAttach software is a HITRUST CSF-certified electronic claim attachment solution by NEA Powered by Vyne, a recognized leader in the dental industry delivering operational efficiency and financial performance for providers and payors. NEA partners with more than 750 dental plans and payers to enable practices to exchange supporting documentation in a HIPAA-compliant manner. Learn more at www.nea-fast.com.
The comments and observations expressed herein do not necessarily reflect the opinions of DrBicuspid.com, nor should they be construed as an endorsement or admonishment of any particular idea, vendor, or organization.