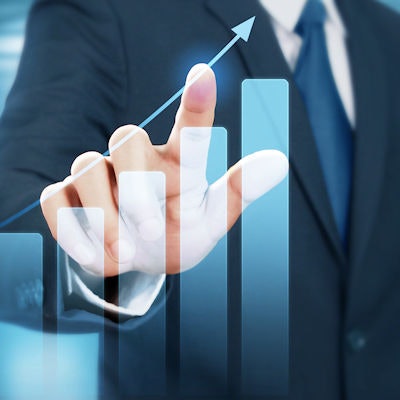 In 2020, the average Medicaid reimbursement in states that provide adult dental services was about 54% of private insurance reimbursement, an increase of 4 percentage points from 2017, according to a webinar hosted on October 4 by the ADA's Health Policy Institute (HPI).
The rates of Medicaid reimbursement can vary widely across states, said Dr. Chelsea Fosse, a senior health policy analyst, during the HPI webinar. The presentation featured multiple experts and had approximately 800 registrants.
"My hope is that addressing fees is a step that's favorable," said Dr. Zachary Hairston, a webinar panelist and dental consultant for the Virginia Department of Medical Assistance Services. "There will remain pockets where Medicaid won't be accepted, and the goal is to reduce those pockets. Increasing reimbursements and reducing those pockets will tip the scales for all."
In every Medicaid program, the individual state determines what services are covered, reimbursement rates, and the administrative operating processes. Though adult dental benefits are optional under Medicaid, they are required for eligible children up to age 21.
To study the changes in reimbursement rates, researchers collected Medicaid fee-for-service (FFS) reimbursement rate data from state programs. Also, they used private dental insurance reimbursement rate data from the IBM MarketScan research databases for comparison.
Data for children's dental care services were collected for all 50 states and the District of Columbia from Medicaid websites in December 2020. Medicaid data for adult dental care services were collected for all states except Hawaii, Louisiana, New Jersey, Virginia, and Kansas.
In 2020, the average Medicaid reimbursement among states providing limited or extensive adult dental services was about 54% of private insurance repayment, compared with an average of 50% in 2017. For children, that average was approximately 61% of private insurance reimbursement in 2020, compared with 62% in 2017, Fosse said.
For both children and adults, the percentages differed greatly depending on where patients lived. For children, the rate ranged from about 28% of private insurance reimbursement in Minnesota to 105% in Kentucky. For adults, it was approximately 31% of private insurance repayment in Minnesota but 77% in the District of Columbia, Fosse said.
Why are the rates all over the place? "We don't really know," said Marko Vujicic, PhD, HPI's chief economist and vice president.
One significant limitation of the analysis was the lack of transparent, publicly available data on reimbursements within managed care programs. Some state Medicaid programs contract with managed care organizations to administer dental services and do not use the FFS schedule to pay dental care providers. Additionally, states that provide emergency-only Medicaid coverage or offer no adult benefit were not included in the analysis.
Medicaid reimbursement rates for children and adults are notoriously lower than private insurance payouts. Most importantly, continuing to increase Medicaid reimbursement is more than just more money in dentists' pockets, Hairston noted.
"When we think of reimbursements, we naturally think of dollars," Hairston said. "But it also means an increase in member access due to an increase in dentist participation. That means access to oral health for the elderly, folks with disabilities. It matters."