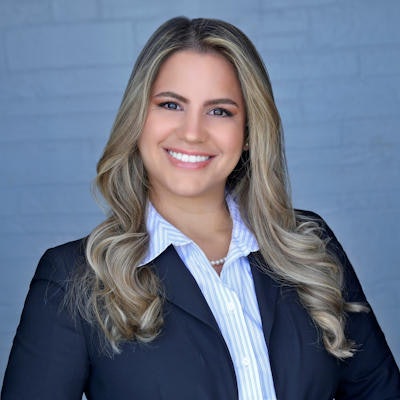 A standard Code on Dental Procedures and Nomenclature (CDT) coding error is documenting and reporting implant- and abutment-supported crowns. There is a distinct difference between abutment-supported and implant-supported terms defined by the ADA. Knowing the distinction between these codes is essential to avoiding denials and claim payment delays.
The primary implant has three components: an implant crown; an abutment, or connecting element; and an implant post, or body fixture. The abutment may not be present in all implant cases and is a clinical decision made by the treating dentist.
The more common implant codes used in general practice include but are not limited to the following:
D6065 -- Implant-supported porcelain/ceramic crown
D6058 -- Abutment-supported porcelain/ceramic crown
The ADA's CDT 2022 Coding Companion has images of these two implant crowns on pages 204 and 205.
D6065 -- Implant-supported porcelain/ceramic crown
Implant-supported crowns are rare compared to abutment-supported crowns. Commonly called a UCLA-type of crown, the D6065 crown is a single-unit restoration retained and stabilized by an implant.
If a separate abutment is used in the manufacturing process, it is an integral part of a one-piece crown and not charged separately because it is inserted as one unit. The implant body directly supports a crown with no separate abutment between the implant body and the crown. While many dentists use an abutment for these restorations, the abutment cannot be reported as a different procedure.
If the lab fuses porcelain to an abutment, and the single crown is attached directly to the implant body, usually with a screw inserted through an opening, that is an implant-supported single crown or retainer. With this type of prosthesis, the abutment would not be billable separately from the single crown or retainer, as it is an integral part of the prosthesis, not a separate part of the prosthesis. Crowns placed over one-piece implants with integrated abutments, such as mini-implants or certain zirconia implants, would also be considered implant supported.
D6058 -- Abutment-supported porcelain/ceramic crown
D6058 is defined as an implant-supported one-piece porcelain/ceramic crown screwed directly into the implant or attached to the implant post/one-piece retained crown.
An abutment-supported crown is directly supported by a separate abutment, gaining strength and stability. You can report an abutment if it is placed as a separate component from the crown.
The abutment utilized may be a custom abutment or a prefabricated abutment. The abutment and the crown are affixed to the implant body as one component.
Getting adequately reimbursed for crowns
Preferred provider organization rates of reimbursement are determined by the fee data submitted on claims. You should evaluate your standard practice fee for these procedures if you want dental plans to increase their maximum allowable cost for implant-supported or abutment-supported restorations. Calculate to ensure the fee charged for the implant-supported or abutment-supported crown service adequately reflects the total costs of the abutment, the restoration, and procedure operatory time.
Many dental plans still do not cover implant services; however, implant procedures are eligible for medical billing when they meet the definition of medical necessity. Examples of medical necessity include cases that restore function by resolving a compromised ability to chew. Another example of medically necessary implant procedures is in cases where oral disease complicates or causes other medical conditions. These would be digestive or nutritional problems from impaired chewing function.
It may take more time and effort to bill for medical insurance benefits, but it is worth that extra time. If you don't possess expertise in dental billing, outsource dental and medical insurance billing for a collection percentage to billing specialists.
Additional tips and information
The CDT coding books, copyright owned and authored by the ADA, are the trustworthy, recognized source for coding treatment procedures and recording codes with dental claims. Every successful dental practice toolbox must include the current year coding books from the ADA. This is especially important, as a software update to your system will not include nomenclature, full descriptors, and other necessary information to assist in choosing the correct code.
The best source is the ADA. Other reputable coding experts have written coding manuals to help dentists with this complicated issue. Some complications arise from the interpretation of the coding verbiage, descriptors, and nomenclature written in the manuals.
Sometimes there are gray areas in the interpretation, causing well-meaning dentists to report codes that are subsequently denied by dental payers. It's up to the dentists and those who want clarification to challenge the Code Maintenance Committee (CMC) if there is confusion over the nomenclature of any codes.
One final piece of advice is to "code what you do" by choosing the codes that best represent the treatment and materials provided. Don't code based on what the insurance plan will or will not pay. Remember, though, just because there is a code for what you do doesn't mean you will be reimbursed from any dental plan. You must obtain information on the covered benefits and contract limitations on each policy to create a near accurate treatment plan for each patient.
Estela Vargas, CRDH, is the founder and CEO of Remote Sourcing, a dental insurance billing and revenue recovery service. She is a graduate of Miami Dade College's dental hygiene program. Vargas' extensive background in the clinical arena of dentistry is coupled with her experience as a practice administrator and business executive.
The comments and observations expressed herein do not necessarily reflect the opinions of DrBicuspid.com, nor should they be construed as an endorsement or admonishment of any particular idea, vendor, or organization.