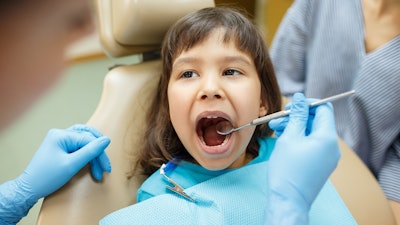 DentaQuest is urging Medicaid and Children's Health Insurance Program (CHIP) enrollees to seek oral healthcare services before the federal COVID-19 public health emergency (PHE) designation expires on May 11, 2023.
In February 2020, Congress provided funding to states to ensure oral healthcare during the COVID-19 pandemic. Medicaid and CHIP enrollees totaled 92.3 million by December 2022, an increase of more than 20 million people before the PHE designation.
With the easing of the pandemic, Congress has given states 14 months to review whether Medicaid enrollees are still eligible for Medicaid or CHIP medical coverage (which in some states includes dental coverage). The review could result in 18 million Americans losing oral health benefits.
"We know that every state Medicaid program is doing everything it can to make this as seamless as possible, but this process is a vast and complicated undertaking," DentaQuest President Steve Pollock said in a statement released by the firm. "People may have already been disenrolled, so we're encouraging Medicaid and CHIP recipients to take advantage of their benefits now and visit their dentist for preventive and restorative care."
The company added that it may offer affordable oral health coverage options to those who are deemed no longer eligible for Medicaid after the eligibility determination process.