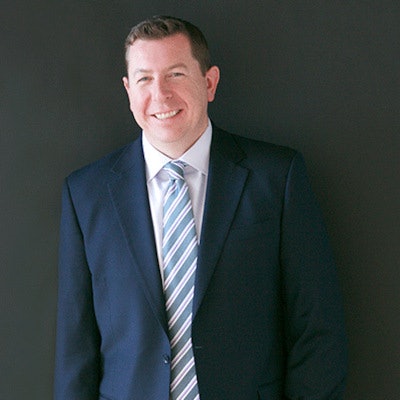 The "great resignation" reached dentistry earlier this year. According to a report from the ADA Health Policy Institute (HPI), dental offices lost 1,500 jobs, including full- and part-time dentists and nondentist staff, from February to March alone.
As that job report came out, an analysis by the American Dental Hygienists' Association and the ADA HPI also revealed that 92% of dentists conveyed that recruitment was extremely or very challenging. The figure has nearly doubled since October 2020.
The pandemic's shadow is long, and labor shortages are hardly a challenge unique to the dental industry. Most dentists cite staffing issues as the top challenge facing their practice, which has profound implications for providers and patients. Dentist and hygienist deficits can make it harder for patients to access care, possibly leading to worsening oral health and more dental emergencies.
In the wake of easing restrictions, demand is higher than normal, as patients attempt to complete dental appointments that were postponed during the pandemic. Dental practices now must determine how to ensure access to quality patient care while facing the challenges that come along with inadequate staffing.
Doing more with less
Staff shortages remain a top concern in the dental industry, forcing both large and small dental practices to accomplish more with fewer resources. Leading voices within the industry, like the ADA, say technology is key to overcoming these challenges.
Administrative duties reside at the heart of personnel concerns. Without efficient and effective administrative processes, practices will struggle to deliver optimal patient care. Experts with the ADA recommend that dentists embrace technology to streamline and automate administrative tasks. Dental offices can increase their efficiency and growth potential by alleviating the burden these administrative tasks place on existing staff.
Agile systems and processes are essential as patient expectations evolve in the digital age. Technology is hardly a substitute for experienced and knowledgeable dental professionals. Still, dental tools are now advanced enough that it is a feasible and impactful way to help dentists and their staff find more hours in the day.
Embracing automation
Dentists must be able to make the best use of their time. As they have less staff to lean on, removing time-consuming administrative tasks should be a top priority. Digitizing and automating many administrative tasks, such as provider credentialing, licensing, and verification processes, directly lead to more time with patients.
Dentists that can commit more time to patients benefit in several ways:
Better care: More time with patients means more personalized and accurate care. Improved care means happier and healthier patients who are more likely to return for future appointments.
More revenue: Staffing challenges make it hard to get more patients into the dentist's chair. Freeing up time allows dentists to see more patients, increasing the amount of money a practice can earn.
It's tech time
Earlier this year, data collected by the ADA HPI showed dentist-reported staffing shortages had caused an estimated 11% decrease in practice capacity. For many dentists, seeing fewer patients isn't viable long term, meaning immediate solutions are necessary.
Fortunately, as experts with the ADA say, the technology is already available, and many dentists benefit from automation. However, automation that isn't scalable and capable of covering more than one task can become an unnecessary expenditure. Too many tools excel at one function, such as credentialing or licensing. Dentists attempting to mitigate the fallout of a staffing crunch need automation services that perform all administrative tasks from one system.
A new day for dentistry
Professional organizations are looking for solutions to end the industrywide staffing shortages, but it's likely to continue for the foreseeable future. Dental practices must adapt to the industry's harsh reality and deploy scalable, automated solutions to free dentists so they can spend more time with patients and reduce their administrative obligations.
Today, technology can improve efficiencies, making life easier for dental staff and leading to better patient care. These improvements to systems and processes will pay off even further when staffing shortages alleviate, allowing practices to be more competitive down the line. Professionals throughout the industry feel the pain caused by the tight labor market, but as more embrace automation and administrative efficiencies, dentists and patients will benefit.
Eric Demers is the CEO of Madaket Health. He has more than 25 years of global healthcare experience. Demers previously served in strategy-focused executive roles at IBM, Accreon, MEDecision, and Orion Health. He is a graduate of Brandeis University and the George Washington University School of Medicine and Health Sciences.
The comments and observations expressed herein do not necessarily reflect the opinions of DrBicuspid.com, nor should they be construed as an endorsement or admonishment of any particular idea, vendor, or organization.