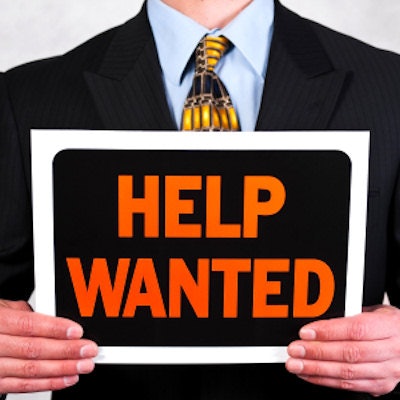 Dental practices are contending with less busy schedules and lower patient demand, according to key findings from the ADA Health Policy Institute's Economic Outlook and Emerging Issues in Dentistry poll.
Approximately 1,200 practicing dentists responded to the poll between October 18 and 23. Most dentists reported that their practice's schedule was 83% full, a 3% decrease from the previous month.
About 82% reported that no-shows and cancellations with less than 24 hours' notice were the largest factors preventing their appointment schedules from reaching 100%. The second most common reason for unfilled schedules was patient volume. Forty-six percent of respondents said that not enough patients are making appointments.
Participants were asked to indicate whether staffing shortages or low patient demand concerned them the most. Responding dentists were nearly split: 44% indicated dental team staff shortages are their biggest concern, and 40% indicated that their greatest concern was not enough patient demand.
The poll results also showed that dental team recruitment needs have remained steady throughout October, but the pressures of staffing shortages may be decreasing. About 40% of dentists are still recruiting for dental assistants and dental hygienists, making those two positions the most in demand of the dental team.