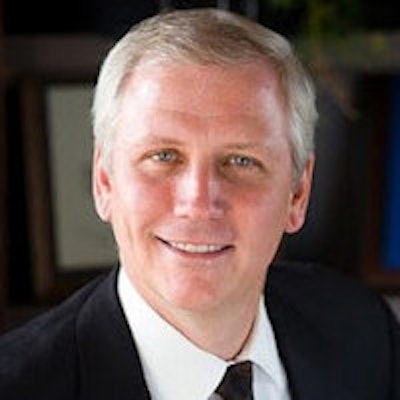 At first glance, you may wonder if I'm referring to "leaders in dentistry who will take us out of the current condition."
Not so.
Yes, we do need leaders who will step up and provide the leadership that will keep and/or restore this profession to its peak. No one would argue with that, and it's in no deference to those leaders who are already toiling away doing just that kind of work.
I must get personal, because this is personal. What I'm talking about is YOU -- your leadership.
Author Beth Revis says, "Power isn't control at all -- power is strength, and giving that strength to others. A leader isn't someone who forces others to make him stronger; a leader is someone willing to give his strength to others that they may have the strength to stand on their own."
Volumes have been written on leadership, and entire careers have been devoted to teaching people how to be leaders. Some admonish all that and say leaders are only born. Everyone may have their own ideas about leadership -- as does this author -- and if I choose to follow the previous quote from Revis, I will not even begin to try to teach, persuade, force, coax, motivate, or any other number of approaches for you to engage yourself in leadership.
Instead, I want you to look inside, deeply so. Deeply rooted inside you is what you believe, and what you believe is the determinant of your success or failure at leading.
Unfortunately, I cannot make you do so; I can only hope that you will find a pause in your day to consider how you exemplify being a leader. Whether or not you know it, you are in a leadership position, but being in the position of a leader is a lot different than actually being a leader.
Ralph Waldo Emerson said, "Our chief want is someone who will inspire us to be what we know we could be." How are you inspiring your team members to be all they can be? What are you doing, tangibly and intangibly? Seriously ... take a piece of paper and write down what you're doing, however long or short your list is.
The importance of accountability
Before we move on, did you do it? Leaders are those who take action and are first and foremost accountable to themselves.
Your team members look to you for leadership. When it's not there, they wander, and not in the places you'd prefer them to be. Then you -- and they -- get frustrated and disenchanted, and ultimately they may leave your practice. In the least, they become underperformers, your practice suffers, and they feel unfulfilled. As a professional coach to dentists, I see this often.
Write down those areas in which you already know you could be a better leader to your team. I know you already know them, so just go with your own knowledge and intuition; you don't need somebody to tell you what you can do to be a better leader. Make that list and hold yourself accountable to it, starting with the easiest and simplest things first so that you'll experience success. You see, success builds on success. Tackle the more difficult tasks when you're ready, or get the help you need to be successful in tackling the more difficult leadership tasks.
Your patients/clients look to you for leadership. Can you be inspiring to them, or are you just being a tooth technician? If you could inspire them, what would you be inspiring them to do or be? Being healthy is more than just the absence of infection. Creating a future of choice doesn't occur by happenstance. Make a list.
Your family looks to you for leadership. Whether you're a mother, father, brother, sister, or any other family member, you have the ability to provide leadership in yet another way. How are you doing that? The simplest way is by leading a life of example. What are other ways? Make a list.
Where else could you be a stronger leader? I'll bet you can name several more areas, such as in organizations, volunteerism, and your community. What's stopping you, besides you? We dentists are leaders of our communities -- or we used to be. What happened to that? We can change that.
Your profession needs you to be a leader. In the Mormon church, President Gordon Hinckley was known, even at the age of 95, as a tireless leader who always put in a full day at the office and traveled extensively around the world to mix with church members, now numbering nearly 13 million in 171 nations. Whether you and I are of the Mormon faith is irrelevant, because what he says is powerful: "You are good. But it is not enough just to be good. You must be good for something. You must contribute good to the world. The world must be a better place for your presence. And the good that is in you must be spread to others."
Yes, our profession is in need of leaders who will do exactly what Gordon Hinckley said. It is not OK for any of us to sit around waiting to see just what will happen. It's not up to the president of the ADA, the Academy of General Dentistry, or any other chosen or elected officials of our profession to do the work that our profession needs to be done.
What will you do? When will you do it?
I want you to be the leader you were meant to be, and inspire that same in others.
Dr. Deems, known as The Dentist's Coach, is a professional personal and business coach and a practicing dentist. Since 2005, he has been named annually to Dentistry Today's Top Leaders list and is the author of several books, the most recent titled The Dentist's Coach: Build a Vibrant Practice and the Life You Want. He can be reached at drdeems@drdondeems.com or 501-413-1101. He speaks regularly on topics of this nature both nationally and internationally.
The comments and observations expressed herein do not necessarily reflect the opinions of DrBicuspid.com, nor should they be construed as an endorsement or admonishment of any particular idea, vendor, or organization.