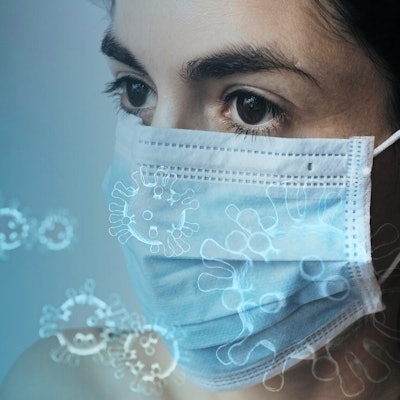 The COVID-19 pandemic has had a profound impact on the dental industry. In March 2020, many practices closed, except for emergencies. Even after facilities reopened, the changes were noticeable, and dentists are still reeling from the effects two years later -- especially with the rise of the recent omicron variant.
Generations arguably have not experienced such significant volatility in the dental profession since World War II. With this disruption came a call to action to reevaluate processes and resources moving forward.
The pandemic's effect on dental practitioners
The dental industry halted much of its work on March 16, 2020, when the U.S. Centers for Disease Control and Prevention and the ADA issued joint guidance on ceasing elective care. By mid-April, 45% of dentists had furloughed or released their staff, with only 13% of dental offices remaining fully open. Patient visits fell to 7% of normal rates.
There was also the need to combat the misconception that dentistry was not an essential aspect of care in the healthcare industry. Providers fought to emphasize to the general public that routine dental care is essential to maintaining overall health, not only the oral cavity.
Dentistry was deemed one of the highest-risk occupations and settings for the spread of coronavirus, even though the industry had been leaders in infection control decades before the pandemic struck. Dental lasers have helped dentists keep up with infection-control protocols while keeping staff and patients safe and comfortable. In fact, some lasers produce 98% less aerosols compared to traditional high-speed handpieces.
The pandemic's effect on patients
In 2021, the world began its slow return to the "new normal." With the rising availability of COVID-19 vaccines, patients felt more comfortable returning to their routine dental visits. Although the return to in-person dental care was a momentous occasion, a new crisis presented itself: Many patients returning to dental offices had not received any form of treatment in more than a year. This meant that patients with long-standing susceptibilities to periodontal disease and caries came back with more severe concerns than ever.
In addition, the stress on patients from the pandemic was palpable, increasing the prevalence of oral health concerns like occlusion issues, including fractured and cracked teeth, bruxism, parafunctional habits, and grinding. Dental professionals have not seen an increase in stress-related oral health concerns such as this since the 2007-2008 global financial crisis.
The substantial number of patients returning to their regular dental appointments, and the combination of care concerns above, led to a significant strain on staff. It is reported that employment in dentistry in April 2020 dropped to 44% of what it was in January 2020. This resulted in staffing shortages caused by everything from burnout to earlier retirement than planned. Workflows were bottlenecked, patient care was delayed, and practices were negatively impacted, once again.
Sadly, this is still an active concern today among many practices. An ADA survey found that the shortage of hygienists was heightened in the wake of the COVID-19 pandemic. More than 80% of owner-dentists who are currently hiring are finding the recruitment of dental hygienists and assistants to be extremely or very challenging. In fact, more than 66% of dentists said dental hygienist recruitment was extremely challenging.
Where do we go from here?
Despite the challenges that arose amid the pandemic, the dental industry continues to propel forward. At this stage, providers are not only existing amid the pandemic but adopting modern technology such as all-tissue lasers and soft-tissue lasers that can support a more streamlined process of care in a safer, faster, and more gentle manner.
Overall, the pandemic put the gravity of maintaining good health -- including oral health -- into perspective for many; generating a shift in patient behavior to be more involved and educated in their care and treatment. This put an emphasis on communicating the safety precautions in place, as well as technology leveraged during treatment, to mitigate any concerns and remove barriers to booking appointments.
Dr. Samuel Low was named vice president, dental and clinical affairs, and chief dental officer of Biolase in October 2016. Low is a professor emeritus at the University of Florida College of Dentistry and associate faculty member of the Pankey Institute. He has 30 years of private practice experience in periodontics, lasers, and implant placement. He is also a diplomate of the American Board of Periodontology and past president of the American Academy of Periodontology.
The comments and observations expressed herein do not necessarily reflect the opinions of DrBicuspid.com, nor should they be construed as an endorsement or admonishment of any particular idea, vendor, or organization.