Patients who do not complete their treatment plans are a major pain point for dentists focused on driving complete clinical care for their patients. The reason behind patient pushback can vary according to lifestyle, financial needs, and insurance coverage status. Understanding the reasons behind patient pushback can make it easier for people to move ahead with their treatments while helping the practice meet its business goals.
1. Annual spending maximums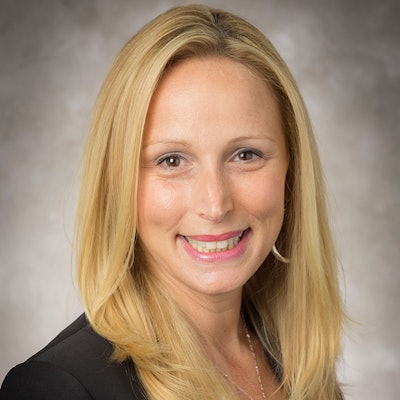 When patients with preferred provider organization (PPO) insurance reach their yearly maximum, they may pause treatments until their plan resets. But we know that extended delays can impact the success of their treatment plan and result in increased costs.
When we talk to people who are impacted by this issue, we hear that they appreciate dentists who try to align treatment scheduling with their coverage, as well as those who suggest alternative payment options to support the timely completion of their treatments.
2. Waiting periods
PPO waiting periods can have a significant impact on the newly insured, such as seniors who have recently switched from employer-paid plans to Medicare Advantage or private insurance. Your patients may be unaware that insurance carriers may waive waiting periods for those who had consistent coverage prior to joining a new plan. If a waiver isn't possible, you may want to help them explore no-wait options, such as dental savings plans.
3. Exclusions/Preexisting conditions
When confronted with limits on their dental coverage, previously uninsured patients with poor oral health can easily become discouraged and opt out of their treatment plans altogether. We have learned that people with no or limited experience with insurance often need detailed guidance in understanding how it works.
Patients may also be unaware of options such as medical credit, in-house payment plans, or dental savings plans. Providing these patients with an FAQ or simple instructions on how to access payment options can have a big impact in closing treatment gaps.
4. Time constraints
It can be difficult for patients to find time to complete treatments, especially if they rely on someone else for transportation and/or have a busy work or family life. Text message reminders, online booking, and extended office hours can make it easier for patients to schedule, confirm, and complete their treatment.
5. Cost concerns
Financial considerations impact the insured and the uninsured. Emphasizing the long-term benefits of completing treatment plans and the potential consequences of delaying or ignoring necessary dental care can help patients set priorities. You can play a vital role in addressing this issue by presenting transparent treatment cost estimates and exploring alternative financing options to help make treatment more accessible and affordable for all patients.
For example, dental savings plans offer patients similar cost reductions as dental insurance does without many of the restrictions (waiting periods, annual limits) of insurance. These plans are often offered by insurance carriers and are designed for people whose dental needs don't quite align with traditional dental insurance. Dentists have told us that treatment plan completion rates among uninsured patients improve by 40% to 50% when they become members of a dental savings plan and that patients with a plan return to a practice 10 times more frequently than those using other forms of payment.
Understanding the reasons behind patients not completing treatment plans is vital for dentists to improve treatment plan adherence and enhance patient outcomes. Working together, dentists and patients can ensure that oral health is a top priority, leading to improved overall well-being and quality of life.
Jenn Stoll is the chairperson of the Consumer Health Alliance and chief commercial officer of DentalPlans.com, a leading online marketplace for dental savings plans in the U.S. and a Henry Schein One company.
The comments and observations expressed herein do not necessarily reflect the opinions of DrBicuspid.com, nor should they be construed as an endorsement or admonishment of any particular idea, vendor, or organization.