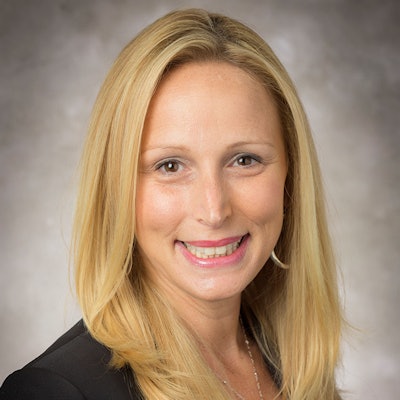 Medicare Open Enrollment just wrapped up for a new coverage year that started on January 1. With enrollment in Medicare Advantage plans -- the only Medicare plan that covers regular dental care -- increasing, practices may see more patients with Medicare Advantage.
The projected average premium for 2023 Medicare Advantage plans has declined nearly 8% from 2022, making these plans more attractive to Medicare recipients looking for dental coverage. Additionally, a growing number of seniors are joining dental savings plans, an alternative to dental insurance, to help them access dental care.
Increased awareness of the overall health benefits that are associated with optimal oral health and an uncertain financial environment for those who live on fixed incomes are driving heightened interest in dental savings plans, which can help increase treatment case acceptance among uninsured patients. Dental savings plans can work alongside Medicare plans as a complement so beneficiaries can get the dental care they need that isn't covered, or isn't covered enough, by their chosen Medicare plan.
Here's what to keep in mind
Chances are, with the new year in full swing, Medicare Advantage patients may have questions or need assistance navigating their new plan. Coverage can change annually, so even the 71% of people whose plans automatically renewed may have questions about how their plan supports them in getting the dental care they need throughout 2023.
Since the original Medicare and Medigap plans do not cover regular dental care, the Medicare recipients coming to your practice will have a Medicare Advantage Plan (unless they have chosen a non-Medicare option). A total of 94% of Medicare Advantage enrollees' plans include dental coverage, and 86% have coverage for preventive and some restorative care, according to a study by the Kaiser Family Foundation.
The annual cap for Medicare Advantage insurance coverage is typically $1,000 to $1,300. For patients whose treatment is likely to exceed that coverage, dental savings plans can act as a complement to help them complete their full treatment plan without waiting for their insurance to reset on January 1, 2024.
Dental saving plans do not have annual limits or health restrictions. These plans can make expensive restorative care far more accessible to Medicare Advantage patients. These plans can also assist as a standalone solution for uninsured patients and those on original Medicare.
With an increase in Medicare Advantage plans being purchased and original Medicare continuing to exclude regular dental care, dental practices will continue to play a critical role in educating consumers on the solutions that are available for navigating low annual coverage caps while improving access to dental care. Using the information above, you can help patients navigate their options and complete their treatment plans at a higher rate.
Jenn Stoll is the chairperson of the Consumer Health Alliance and chief commercial officer of DentalPlans.com, a leading online marketplace for dental savings plans in the U.S. and a Henry Schein One company.
The comments and observations expressed herein do not necessarily reflect the opinions of DrBicuspid.com, nor should they be construed as an endorsement or admonishment of any particular idea, vendor, or organization.