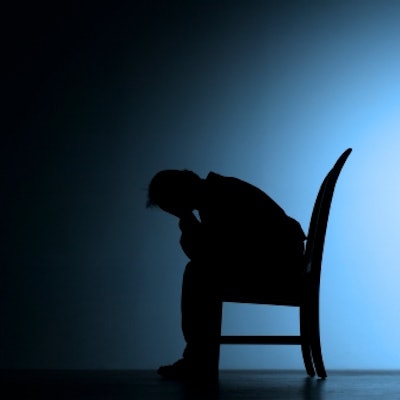 Dr. Karen Foster, a pediatric dentist and a past president of the Colorado Dental Association, was thrilled when a friend and colleague moved to her state and began working as an associate at her practice. However, she had no idea he was privately struggling.
"I lost him to suicide in January of 2017," she said as her voice began to crack during an ADA/American Dental Hygienists' Association mental health panel discussion on September 20.
Foster has learned a lot about suicide loss since that fateful day, including that the profession has lost other colleagues and the stresses of the COVID-19 pandemic have only served to increase the incidence of depression, anxiety, suicide, and mental illness.
In August, the first known U.S. survey to analyze the long-term mental health of dental professionals during the COVID-19 pandemic was published jointly by the Journal of the American Dental Association and the Journal of Dental Hygiene. Though dentists and hygienists frequently reported poor mental health during peaks of COVID-19 transmission, hygienists had higher rates of anxiety and depression, according to the study of 8,902 dental professionals.
Throughout the pandemic, dentists' and hygienists' mental health fluctuated. In November 2020, anxiety rates peaked, with 28% of dental hygienists and 17% of dentists reporting symptoms of anxiety. By May 2021, rates declined for both groups to 12%.
As for depression, rates peaked in December 2020, with 17% of hygienists and 10% of dentists reporting symptoms. These rates declined to 8% in May 2021.
"Though the rates are lower at the end of the study, it's still very significant to have 12% showing anxiety and 8% with depression, and, likely, they are underestimated," Stacey Dershewitz, JD, PsyD, associate director of the Center Clinic at George Washington University in Washington, D.C., and one of the study's authors, said during the discussion. "Some of your colleagues are in deep emotional pain."
Understanding burnout
Burnout is a unique type of work stress that can cause physical or emotional exhaustion. Burnout is also characterized by a reduction in personal accomplishment and a loss of personal identity. Many may have heard about burnout, but its signs may not be obvious.
At work, some of the most common signs of burnout include cynicism; no work-life balance, including working while on vacation; over-productivity; and physical symptoms, including headaches, difficulty concentrating, and changes in eating and sleeping habits, according to the National Alliance on Mental Illness (NAMI).
Individuals need to look after their mental wellness, Jennifer McGowan-Tomke, chief operating officer of the Chicago arm of NAMI, said.
"It's OK if this has been a hard time," McGowan-Tomke said. "It's been a hard time for a lot of us. That takes a toll. You are really not alone in that experience."
Because getting help for burnout begins with self-awareness, people should reflect on how they have felt and acted during the last few weeks or months. At work, they should be on alert for the following symptoms:
Feelings of cynicism or irritability
Difficulty transitioning between tasks
Diminished work quality or work that is very challenging to complete
Work feels joyless
Overwhelming feelings of worry
At home, individuals should take notice if they feel more irritable, they are withdrawing from social activities, or they feel less pleasure doing activities or hobbies that they previously enjoyed.
"Many mask symptoms very well and have a lifetime of practice doing it well," Dershewitz said.
Also, dentists and hygienists should remember that anxiety and depression are very treatable and respond well to therapy, medication, or a combination of both. Individuals should not wait until they feel hopeless or their symptoms become unmanageable, Dershewitz said.
"It is OK to receive care, not just to provide care," Dershewitz said. "You all do so much for other people -- day in and day out. Sometimes, you are recognized for it, and sometimes, you're not. The one way we sustain ourselves in our ability to help others is to allow ourselves to receive care as well, and encourage yourself to be as compassionate with yourselves as you are with others."
Moving forward
Danielle Rulli, RDH, MS, DHSc, director of the graduate dental hygiene program at the University of Michigan School of Dentistry, hopes an ongoing discussion allows dentists, hygienists, and other team members to see they are in this together.
"You are not alone," Rulli said. "In that realization, keep this conversation going forward for yourself, your friends, fellow dentists, fellow hygienists, students, educators. Keep this conversation going so we can help everyone."
Foster, who is an ADA wellness ambassador responsible for gathering resources and research to help improve the mental health of dental team members, pointed out that the evening's discussion was a step in the right direction.
"I'm inspired that we are able to have this conversation," Foster said. "A few years [ago], we probably wouldn't have had this panel. I think we are making progress. People are willing to share their stories more than they had in the past, but we still have some work to do."
For additional resources, visit MentalHealth.gov.