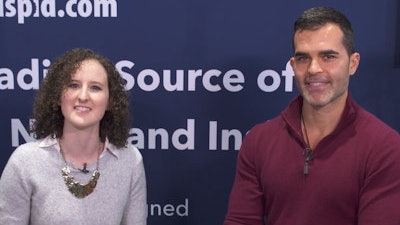 If there's one topic that the DrBicuspid audience reads more of than any other right now, it's trends about burnout and the dentistry mental health crisis. A study published last August reported that about 70% of dental professionals reported feeling burned out. And while the data is staggering, solutions can be hard to find.
Enter breathwork.
Breathwork encompasses mindful breathing techniques and exercises, and it's one mental health tool promoted by Dr. Cristian Pavel, who is one-half of the Instagram influencer duo Dental Yogis. I spoke with Pavel about breathwork and its benefits for dentistry at the Chicago Dental Society 2023 Midwinter Meeting, which took place February 23-25.
Watch below to learn more about breathwork and see a demonstration that you can follow along with.