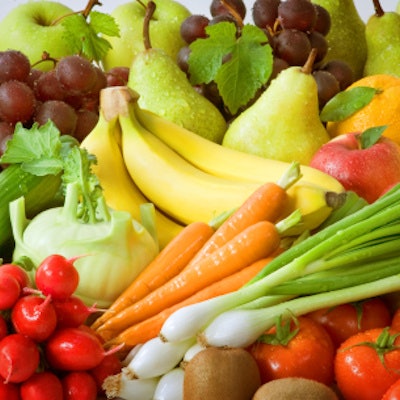 Wellness is composed of many factors, such as a healthy diet, affordable healthcare and medical costs, and opportunities for being physically active. Personal finance website WalletHub examined 43 key indicators and found that West Coast cities are the best, at least in terms of healthiest U.S. cities.
San Francisco, Seattle, San Diego, and Portland, OR, make up the top four in WalletHub's ranking of 174 U.S. cities. Two Texas cities, Brownsville and Laredo, are at the bottom of the list.
The 5 healthiest and unhealthiest U.S. cities
Healthiest
Unhealthiest
1
San Francisco
170
Memphis, TN
2
Seattle
171
Shreveport, LA
3
San Diego
172
Gulfport, MS
4
Portland, OR
173
Laredo, TX
5
Washington, DC
174
Brownsville, TX
Interestingly, the cost of a physician's visit in Laredo is $58.33, which is the least expensive in the U.S. Boston has the most expensive visits, with an average cost of almost $192.
Another Portland, the city in Maine, has the lowest percentage of adults not eating enough fruits and vegetables each day. Gulfport, MS, is ranked the highest.
Lowest and highest percentages of adults not eating enough fruits/vegetables daily
Lowest
Highest
1
Portland, ME
129
Corpus Christi, TX
2
Burlington, VT
130
Huntington, WV
3
San Jose, CA
131
Little Rock, AR
4 (tied)
San Francisco
132
Augusta, GA
4 (tied)
Oakland, CA
133
Gulfport, MS
4 (tied)
Fremont, CA
The West Ccoast also had the top five cities in terms of physically active adults, with Seattle having the highest percentage. Brownsville and Laredo, in Texas, unfortunately, were in the bottom five of this list as well, according to WalletHub.
Highest and lowest percentage of physically active adults
Highest
Lowest
1
Seattle
169
Detroit
2
Irvine, CA
170
Brownsville, TX
3
Fremont, CA
171
Hialeah, FL
4
Huntington Beach, CA
172
Newark, NJ
5
San Francisco
173
Laredo, TX
WalletHub asked a panel of experts about what local governments can do to improve their healthcare systems. It is necessary for local governments to collaborate with existing institutions that support a healthy population, according to Emma Boswell Dean, PhD, an assistant professor of health management and policy at the University of Miami Herbert Business School at the Coral Gables, FL.
"Tackling large issues in healthcare -- such as the opioid crisis or increase in teenage vaping -- require branches of local government that might not always interact to work together," Dean stated to WalletHub.
She also noted that governments can encourage competition among hospitals and healthcare organizations, which may keep costs down for consumers.