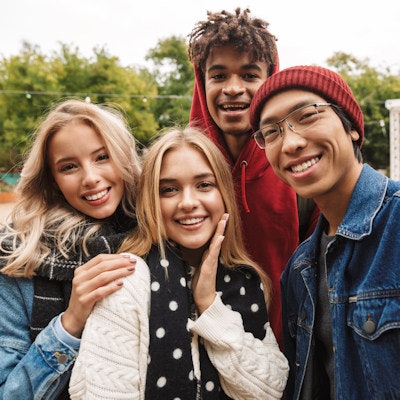 If you're an entrepreneurial dentist or dental service organization looking at which U.S. state might offer the most opportunity, consider Louisiana, which has only 18 dentists per 100,000 residents, according to a new report by personal finance website WalletHub.
However, WalletHub also reported that Louisiana ranked 48th out of the 50 states plus the District of Columbia in the percentage of adults who visited a dentist last year, which may be related to the relatively low number of dentists and other issues. The report is titled "2020's States with the Best & Worst Dental Health."
On the other end of the scale, Utah has 55 dentists per 100,000 residents (the most in the U.S.) and the fewest adult smokers by percentage. That's about three times as many dentists per capita compared with Louisiana (see table below). Yet that state also ranked poorly (tied for 45th) in terms of most adults who have a low life satisfaction because of oral pain.
Most and fewest dentists per capita by U.S. state
Most
Fewest
1
Utah
47
Okla
2
District of Columbia
48
Mississippi
3
Oregon
49
Kentucky
4
Massachusetts
50
Idaho
5
Montana
51
Louisiana
Overall states in the U.S. Midwest scored highest in overall dental habits and care, with Wisconsin, Iowa, Minnesota, and Michigan in the top five (see table below).
U.S. states rated by dental habits and care
Top
Lowest
1
Wisconsin
47
Wyoming
2
District of Columbia
48
New Jersey
3
Iowa
49
Tennessee
4
Minnesota
50
Mississippi
5
Michigan
51
Louisiana
Connecticut, Hawaii, and Massachusetts top the list of the states with the highest percentage of adults who visited a dental practice in the last year. Connecticut also was third in terms of the highest percentage of adolescents who visited a dental practice.
As part of the report, WalletHub asked various experts to comment on some consumer and patient issues, including how dental healthcare can become more affordable for consumers.
Burton Edelstein, DDS, MPH, a professor of health policy and management and dentistry at Columbia University in New York City, noted that there is a shift in medicine to paying for health outcomes rather than procedures.
"Changes in dental care payment mechanisms may likely enhance the value proposition in dentistry," Dr. Edelstein stated. "Value-based payment approaches encourage care systems (medical and dental) to make care more individualized, to assist patients with addressing their behavioral and social health determinants, and with encouraging day-to-day prevention that promotes oral and general health."
To come up with the rankings, WalletHub experts used 26 relevant metrics, including the number of adolescents and adults who visited a dentist in the past year, dental treatment costs, the most and fewest dentists per capita per state, and other metrics.