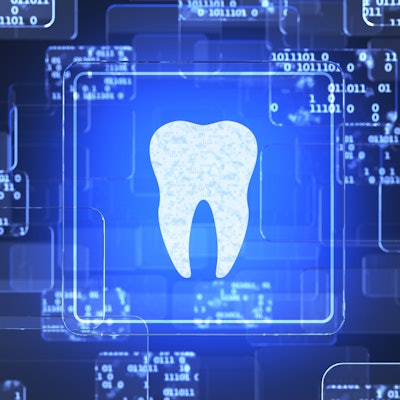 Bioactive dental materials have boosted the longevity of restorations and improved clinical outcomes for patients. But are they still the next game-changer? Maybe. While exciting bioactivity developments are in the works, stem cells may be the true future of restorative dentistry.
"A restorative dental material is not the answer to dental disease," said Dr. Mark Wolff, PhD, dean of the restorative dentistry division at the University of Pennsylvania School of Dental Medicine. "We can put a material like glass ionomer on a tooth and it releases fluoride, but it doesn't reduce tooth decay."
Materials matter
When restorative dental materials were first created, they were designed to have a neutral effect on teeth. Over the years, dental materials have evolved to be active participants in the restorative process. These materials, coined as bioactive materials, include cements and liners for tooth decay.
Bioactive dental cement can save the tooth from further damage by forming calcium phosphate precipitations on the surface and self-sealing it. On the other hand, bioactive cavity liners replenish calcium phosphate ions that are lost due to demineralization. Some liners can be used on pulp exposures, which helps maintain a tooth's vitality.
Antibacterial agents are also a major player in the bioactive restoratives space. Since their genesis, numerous antibacterial agents have been tested, but only a few are used in commercial products today.
Leachable agents, including those containing the leachable compounds chlorhexidine or benzalkonium chloride, are used most often, though their effectiveness is short lived. Polymerizable monomers, including methacryloyloxydodecylpyridinium bromide, also are found in commercially available materials, and they are effective in reducing biofilm formation. Unfortunately, the long-term performance of this material is unknown.
Though bioactive materials like these have helped, they may not have changed dentistry's world forever. Not a single new antibacterial compound has been introduced in the past 20 or so years, said Dr. Daniel Chan, the chair of restorative dentistry at the University of Washington School of Dentistry.
"There's always a risk and a benefit," Chan said. "They kill useful bacteria, but they don't kill everything, and they can lose effectiveness when a pathogen mutates."
Slow progress doesn't mean that nothing new is on the horizon, however. In terms of antibacterial materials, researchers have their eye on graphene oxide, a compound that contains carbon, oxygen, and hydrogen and is used in everything from sensors to textiles.
A study published online August 8 in Smart Materials in Medicine found that graphene oxide may be a promising material in dentistry and tissue regeneration. Despite its potential in in vitro studies, more in-depth studies would be needed to take it from the lab to clinical practice, according to international researchers.
Dr. John Comisi, an associate professor of restorative dentistry at the Medical University of South Carolina's James B. Edwards College of Dental Medicine, also pointed to the need for long-term studies as a hold up to new developments.
"Careful long-term studies as to biocompatibility and potential cytotoxicity must occur before materials can be introduced for clinical use," he said.
New possibilities beyond biomaterials
Despite any new developments in biomaterials, the future of restorative dentistry can't rely solely on antimicrobial materials, Chan said. Wolff agreed, noting that multifactorial solutions will be needed for periodontal disease, tooth decay, and oral cancer.
One way forward may be the use of stem cells to remineralize and repair teeth. On this front, there has been some promising research.
In 2019, international researchers discovered a new population of stem cells that offer potential for innovative tooth decay and trauma treatment solutions. The host of mesenchymal stem cells they discovered make up skeletal tissues and contribute to dentin formation.
There's hope that this discovery could eventually lead to new treatments for dental patients. But that line of research is still a long way from the clinic, Wolff cautioned.
"It's not a paint or sprinkle of magic fairy dust that grows teeth. We're still a long way," he said. "Time and research will make the difference."
However, this does not prevent Chan from being optimistic about the breakthrough -- with stem cells or something else -- that will eventually take dentistry from drilling and filling to more minimally invasive therapies.
"There is not a one-size-fits-all, but things will change," he said. "When the change will be is not known, but it will make much difference for patients."