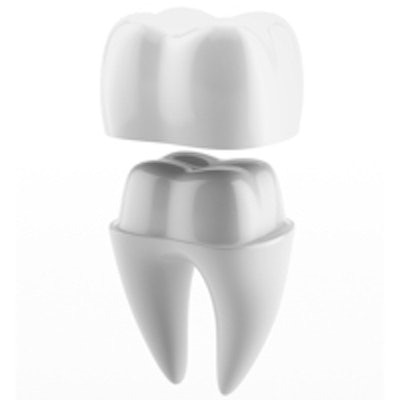 To help aid long-term success of endodontic procedures on teeth that have had previous root canals, the authors of a recent paper in the British Dental Journal suggest dismantling any restorations before treatment to assess the quality of the existing seal.
The authors examined the best practices for applying restorations during and following treatment of root-filled teeth. Lead author Shiyana Eliyas, BDS, a locum consultant in restorative dentistry at Glenfield Hospital in Leicester, U.K., and colleagues outlined practical strategies for interim, temporary, and permanent restorations and also emphasized the need to assess the existing coronal seal before proceeding (BDJ, January 23, 2015, Vol. 218:2, pp. 53-62).
"When a tooth is requiring endodontic treatment, an assessment of the existing coronal seal is imperative."
— Shiyana Eliyas, BDS
"Laboratory studies have shown that bacteria can reach the apex of root-filled teeth in as short a period of time as a few days, and the endotoxins can reach the apex even faster," the authors wrote. "Consequently, when a tooth is requiring endodontic treatment, an assessment of the existing coronal seal is imperative."
They outlined the following steps to ensure successful treatment of these teeth, based on practice experience combined with established research:
Dismantling restorations to check for decay
Proper use of interim and temporary restorations
Picking the best definitive restorations for long-term tooth health
Dismantle to save
Proper restoration techniques are necessary for the long-term success of endodontic procedures, as root canals "weaken" the tooth structure compared with their vital counterparts, according to the authors. They cited several studies that concluded good restoration is just as important, if not more so, than good endodontic treatment because of these changes.
In fact, clinical and radiographic assessments without removing coronal restorations are not always accurate, according to a 2004 study cited in the paper (Australian Dental Journal, March 2004, Vol. 49:1, pp. 33-39). The same study found that once the restorations were dismantled, accurate detection of quality of the coronal seal dramatically increased to 86% for caries, 60% for cracks, and nearly 100% for marginal breakdown.
The authors recommended removing any restorations that can significantly hinder visibility, including rubber dam clamps, crowns, large amalgam restorations, and posts. They also acknowledged that some practitioners may fear fracturing the tooth when removing posts and detailed how to use the Eggler post removal device and ultrasonic activation to quickly and effectively remove posts facture-free.
Dentists can ultimately save money for themselves and their patients by dismantling restorations before endodontic treatment because of the need for accurate assessment and treatment planning, the authors noted. The practice allows for the assessment of irreparable damage, defined as less than 2-mm width and 1-mm height of dentine, in which case it may be more prudent to simply replace the tooth.
Interim and temporary restorations
Interim restorations "provide structural integrity to the tooth while the tooth is undergoing endodontic treatment," the authors wrote, while the overriding point of temporary restorations is to "provide an effective and durable seal between appointments."
However, temporary and interim restorations are interchangeable in certain cases, according to the authors. For example, if the structure of the tooth is severely compromised, copper rings or orthodontic bands can serve as interim restorations.
Practitioners should also aim for temporary restorations to be easily removable, inexpensive, and visibly different than parts of the tooth, they noted.
Interim & temporary restorations suggested for root-filled teeth
Tooth type
No previous restorations
Previously heavily restored
Previously crowned
Interim
Temp
Interim
Temp
Interim
Temp
Anteriors and posteriors
Sponge, 3 mm of Cavit (3M ESPE) and 3 mm of IRM (Dentsply) or glass ionomer cement (GIC) or composite in access cavity
Tooth built up in GIC or composite prior to access cavity preparation. For posteriors, consider cuspal protection with plastic restoration or temporary crown/orthodontic band/copper ring
Sponge, 3 mm of Cavit and 3 mm of IRM or GIC in access cavity
Temp crown or leave as root stump with temp restoration (+/- temp post). For anteriors, removable partial overdenture for aesthetics
Sponge, 3 mm of Cavit and 3 mm of IRM or GIC or composite in access cavity
All data courtesy of
BDJ
, January 23, 2015, Vol. 218:2, p. 60.
Definitive restorations
The authors recommended placing definitive restorations as soon as possible after root canal treatment, as microbes can enter the cavity within days.
They also emphasized the importance of placing a post shortly after root canal treatment. The survival of teeth with a post was 98%, compared with 86% of those without. The authors recommend using a Pink GIC post (Fuji VII Command Set, GC Dental), because it is chemically cured and has a color that does not match tooth enamel, allowing for safe and easy removal if future endodontic retreatment is required.
Crowns at least 1-mm high also are strongly recommended to prevent fractures. One study the paper cited found that patients without crowns were six times more likely to lose their tooth (Journal of Prosthetic Dentistry, March 2002, Vol. 87:3, pp. 256-263). An all-amalgam post and core or prefabricated post were more effective than no post or a cast post, the authors noted.
Definitive restorations suggested for root-filled teeth
Tooth type
No previous restorations
Previously heavily restored
Previously crowned
Anteriors
3 mm of GIC/RMGIC/Flowable composite orifice seal

Conventional composite in access cavity

Composite buildup (or crown for canines)
Replace crown +/- post
Posteriors
3 mm of GIC/RMGIC/Flowable composite orifice seal and conventional composite in access cavity

OR

Nayyar core amalgam restoration

Consider cuspal protection with onlay or crown (gold onlay where possible)
Replace crown and amalgam Nayyar core where possible