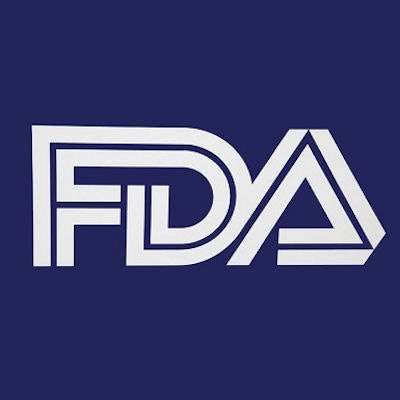 The U.S. Food and Drug Administration (FDA) on June 17 released updated information about temporomandibular disorder (TMD) and temporomandibular joint (TMJ) implants, including the number of reported adverse events and ways the agency is engaging with patients.
An influx of reports on adverse events related to TMJ implants triggered the FDA to increase engagement with patients diagnosed with TMD and to review postmarket studies. The FDA requires premarket approval (PMA) -- the administration's strictest type of device regulatory pathway -- for all TMJ implants and is responsible for monitoring their safety.
An estimated 10 million people in the U.S. have temporomandibular joint and muscle disorders, according to the U.S. National Institute of Dental and Craniofacial Research (NIDCR). Approximately 5,500 TMJ total joint replacement procedures were performed on patients in the U.S. between 2005 and 2014.
Between 2014 and 2018, the FDA received 680 medical device reports for TMJ implants, according to the agency. The most frequently cited problems were the following:
Pain
Swelling
Infection
Headache
Limited movement of the implanted joint
Excessive bone growth
Increased sensitivity
Disability
Additional surgical procedures, including revisions
Nonsurgical treatments or therapy
The FDA encourages prompt reporting of adverse events. Patients who have had problems with a TMJ implant should file a voluntary report. Also, patients should know the manufacturer of their device and should proactively monitor company websites and social media, as well as the FDA's site, for device recalls.
Additionally, the agency has been working with TMD patients to better understand their symptoms. In 2016 and 2018, the FDA participated in roundtables in which patients shared their opinions about current TMD treatments, expressed the need for more research, and recommended a shift in the way these conditions are treated.
The roundtables led to four working groups that give patients, researchers, regulators, and healthcare providers a platform to continue discussing ways to advance treatments, as well as an ongoing relationship between the FDA and the TMD community. Also, the agency created a video that explains the collaboration.
Finally, the FDA is teaming up with patients to develop the Patient-Reported Outcome (PRO) tool, which will evaluate the symptoms and functions associated with TMD and help researchers determine what factors are most important to patients when evaluating medical devices.