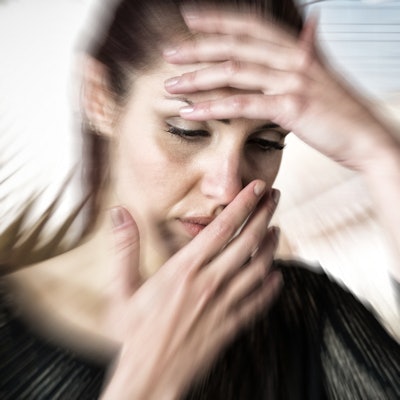 The nocebo effect is real and can cause worsening dental symptoms and other adverse events, according to a review published on January 18 in the Journal of Oral Rehabilitation. In dentistry and other medical fields, the effect can lead to poor treatment outcomes.
Medical researchers characterize the nocebo effect as subpar treatment efficacy, worsening symptoms, or adverse events caused by a patient's negative expectations about care. The scientific literature suggests that this kind of reaction is growing, the authors wrote.
Despite studies showing that patient factors such as dental fear and anxiety can influence dental pain and treatment outcomes, little attention has been given to this phenomenon in dentistry, they noted.
"Although research on the nocebo effect in the dental field is limited, the available current evidence demonstrates that verbal suggestions, patient-clinician relationships, patients' expectations, and anxiety are factors likely to play a role in dental practice," wrote the group, co-led by Dr. Takeshi Watanabe, PhD, and Mette Sieg of the psychology and behavioral sciences department at Aarhus University in Denmark.
Because the nocebo field is evolving, the researchers conducted a narrative review in the hopes of providing an overview of the phenomenon as it relates to dentistry, as well as identify areas for future research.
No systematic reviews have explored the pooled rate of adverse events in placebo-treated participants in randomized clinical trials in the dental field, but individual studies indirectly suggest that a patient's expectations can affect outcomes, they wrote.
For example, placebo-treated patients experienced hypersensitivity and gingival irritation in trials investigating the safety and effectiveness of hydrogen peroxide in tooth whitening. In addition, evidence suggests that patients who present with strong dental anxiety tend to experience and recall higher levels of pain following tooth extraction, the authors wrote.
Moreover, in clinical trials of pain medication following wisdom tooth removal, patients treated with a placebo had drug-specific side effects, including dizziness, headache, and nausea. These adverse events in patients who did not receive medication indicate the nocebo effect exists in dental clinical trials.
The new review highlights the need to further explore the nocebo effect in dentistry. Clinicians should recognize the possible existence of the nocebo effect and that a better understanding of this phenomenon may improve patient-dentist relationships and treatment outcomes, according to the authors.
A systematic review of adverse events in placebo-treated patients in randomized dental trials could reveal the role of this phenomenon in the dental field, Watanabe, Sieg, and colleagues wrote.
"Ultimately, this research will aid to clarify the role of the nocebo effect in dentistry, highlighting the potential implications for dental practice, and providing hints of how the nocebo effect may be reduced," they concluded.