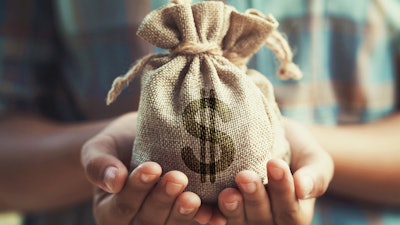 RevBio has received a $2 million grant to advance the development of its bone adhesive biomaterial for implant dentistry.
The grant, which was awarded by the U.S. National Institute of Dental and Craniofacial Research, will fund the completion of its preclinical development program, as well as an animal study that is necessary to demonstrate the safety and efficacy of Tetranite. Additionally, the money will allow the company to file an investigational device exemption application with the U.S. Food and Drug Administration in 2024 to start a clinical trial.
RevBio's Tetranite eliminates the use of membranes and fixation devices like tacks and screws, both of which are the current standard of care for rebuilding deficient bones in the jaw. The material resorbs fully while maintaining predictable ridge volume throughout the bone regeneration process.
This isn't the first investment into RevBio. In February, dental service organization (DSO) Pacific Dental Services invested an undisclosed sum of money into the development of RevBio's product.