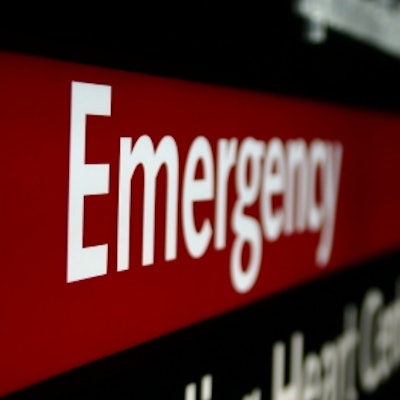 The number of patients who visited emergency clinics in China for dental problems increased by approximately one-third during the height of the COVID-19 pandemic, compared to the same period in 2019, in a new study. The findings were published on April 3 in BMC Oral Health.
Three times as many patients received prescriptions for antibiotics and pain relievers during the pandemic than they did in 2019, the authors noted.
The "SARS-COV-2 pandemic led to changes in the characteristics of dental emergency patients," wrote the group, led by Dr. Kan Wu from the West China Hospital of Stomatology, Sichuan University, in Chengdu, China.
As SARS-CoV-2 infections surged worldwide, people were told to stay home to prevent further spread of the virus. This resulted in changes in the population's living environment, psychological status, and lifestyle, all of which may influence the characteristics of emergency dental care. Because most risk factors linked to dental emergencies are preventable, the researchers explored how the pandemic -- with its associated lockdowns and business closures -- affected emergency dental care.
Wu and colleagues conducted a retrospective analysis using the records of 4,158 patients who visited emergency dental clinics between January 20 and March 8, 2020, and during that same period in 2019.
Of those patients, 2,442 visited emergency dental clinics during the pandemic, compared with 1,716 who visited in 2019 -- a 29.7% increase. Furthermore, the average number of daily emergency visits increased approximately 15%, from 35 in 2019 to 50 during the pandemic, the authors wrote.
Additionally, clinicians wrote more prescriptions for emergency dental patients. During the pandemic, 958 patients (39%) received prescriptions for antibiotics and analgesics. They were most often given to patients with acute gingivitis and acute pericoronitis.
In contrast, in the prepandemic group, 304 patients (18%) received prescriptions for antibiotics and pain relievers. They were prescribed most often for cellulitis and abscesses of the oral cavity, the authors found.
"Further understanding of the distribution and changing characteristics of dental diseases is of great significance for all dental emergency centers for strengthening the medical staff's treatment knowledge abilities and effective use of emergency resources in the face of public health emergencies involving highly infectious respiratory diseases," Wu and colleagues wrote.