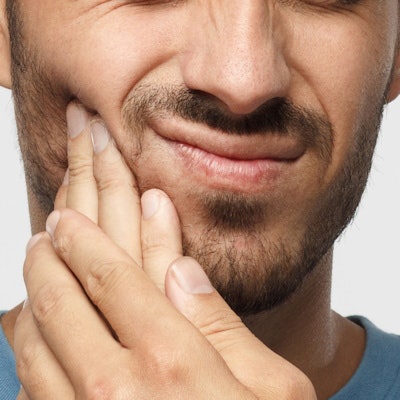 Approximately 9% of adults reported pain in the tooth or jaw in the U.S. Centers for Disease Control and Prevention's National Health Interview Survey.
The survey, which was conducted in 2019, asked respondents to report whether they had experienced any kind of pain in the last three months and to note where in the body they felt pain. Researchers reported that 9.2% cited pain in the tooth or jaw.
Overall, 58.9% of respondents noted pain of any kind. Pain in the tooth or jaw was the least prevalent type of pain reported. The most common places for pain are the back (39%) and lower limbs (36.5%), according to the survey.