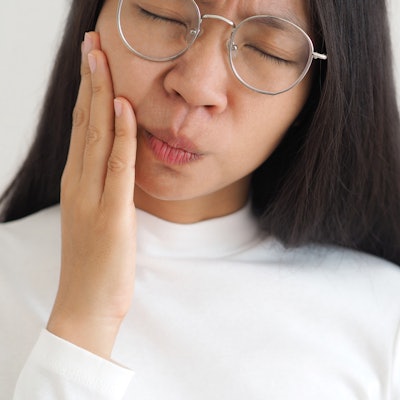 A joint U.S. health and pain reduction consortium granted awards to researchers to create 3D innervation maps of different sensory neurons found in the knee and the temporomandibular joint (TMJ) to study how neurons create pain.
With the support of the U.S. National Institute of Arthritis and Musculoskeletal and Skin (NIAMS) Diseases, the Restoring Joint Health and Function Reduce Pain (RE-JOIN) Consortium granted awards to researchers to study how neurons from these joints affect and create the sensation of pain. The groups hope the research leads to new, more precise therapies for reducing joint pain and deterioration and restoring healthy joints, according to a letter written by NIAMS Director Dr. Lindsey Criswell, MPH.
Of the new projects, three are focused on TMJ, one of the most understudied joints, and two are focused on the knee, one of the most stressed joints. The projects will use the latest technology, methodologies, and an array of animal models and human samples to help develop 3D innervation maps, which may serve as a blueprint for future research on the innervation of other joints.
The following are the recipients of the five-year 2022 RE-JOIN awards for TMJ research:
Researchers from the University of Texas Health Science Center aim to fill the critical knowledge gap about innervation of the TMJ tissues. They will clarify the functions, types, neuroanatomical distributions, and plasticity of trigeminal neurons innervating muscle, tendon, and fascia of the masseter and lateral pterygoid muscles, as well as the cartilage, joint capsule, and ligament around the TMJ condyle. The research aims to lead to a better mechanistic understanding of the development of temporomandibular joint disorder (TMJD) pain and translate to improved prevention and management of TMJD.
Researchers from the University of Florida will study the pathology-pain relationships in rat models of TMJ and knee osteoarthritis (OA) and compare these preclinical relationships to pathology-pain data from TMJ and knee OA patients.
Researchers from Duke University will define the properties of sensory neurons that innervate tissues that form the TMJ. This work aims to lead to a better understanding of the neurological mechanisms that underlie chronic orofacial pain in patients with temporomandibular disorders.
Additionally, RE-JOIN is part of the U.S. National Institute of Health's (NIH) Helping to End Addiction Long-term (HEAL) Initiative, which launched in 2018 and aims to accelerate scientific solutions to stem the nation's opioid public health crisis. The consortium will use two data management cores within the NIH Common Fund's Stimulating Peripheral Activity to Relieve Conditions program, which specializes in the innervation of the soft organs. The cores will serve as RE-JOIN coordinating centers for data and visualization.
Nevertheless, a majority of those living with opioid use disorder name joint pain as a contributing factor. Understanding how nerves are distributed throughout the different tissues of the joint and using the information to develop more effective therapies may end the burden of opioid dependency, Criswell wrote.