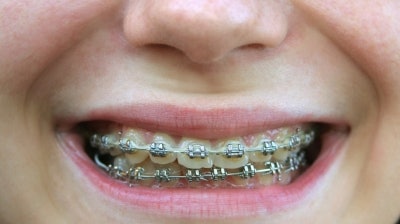 Slate Dental's electric flosser was recognized at the new products showcase at the American Association of Orthodontists (AAO) 2023 annual session.
The device combines floss with 12,000 sonic vibrations to help remove plaque and bacteria that form around orthodontic brackets, according to the company. In addition, it has a tongue scraper located at the back of the floss head, as well as a standard or orthodontic floss head that can be used by adults and kids with braces.
Watch the video below to see how this teenager cleans her teeth using the electric flosser.