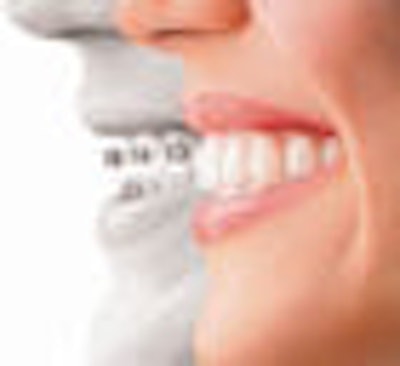 Align Technology has filed two lawsuits against ClearCorrect, one alleging that ClearCorrect is infringing Align patents by making, offering to sell, and selling its clear-aligner therapy systems and the other alleging that ClearCorrect is engaging in unlawful business practices.
In the patent infringement lawsuit filed February 28 in the U.S. District Court for the Southern District of Texas against ClearCorrect and various related corporate entities, Align asserts that ClearCorrect infringes eight Align patents in the production and sale of ClearCorrect aligners.
The patents-in-suit cover a wide range of Align's processes and include patents previously challenged and validated by the U.S. Patent and Trademark Office through the patent re-examination process. Align is seeking monetary damages and injunctive relief against further infringement.
"Laws prohibiting patent infringement are there to protect innovative companies like Align as well as the consumers who use our products," said Roger George, Align's vice president, legal affairs and general counsel, in a press release. "We will take all necessary actions to protect Align and its shareholders from unlawful competitive practices, whether they come in the form of infringement of our intellectual property rights or in the form of disruptive and damaging business practices."
But ClearCorrect claims this is a reversal of Align's position from just two years ago. In February 2009, ClearCorrect filed a lawsuit against Align in an attempt to keep Align from potentially suing the company over alleged patent infringement, as it had done to other competitors, including Ormco and OrthoClear. In April 2009, ClearCorrect voluntarily dismissed that lawsuit after Align told court officials it had no intention of suing ClearCorrect for patent infringement.
"It appears now, after thousands of doctors have switched to ClearCorrect due to its affordability and doctor-friendly approach, Align has changed its position," ClearCorrect said in its own press release, issued March 2.
"Ormco successfully invalidated some of Align's patent claims in previous litigation, and our intent is to pick up where Ormco left off," Mike Myers, legal counsel for ClearCorrect in Houston, told DrBicuspid.com. "We will be challenging the validity of some of Align's patent claims so we can open the market up to companies like ClearCorrect to offer superior and more affordable products."
In a second lawsuit filed in the Superior Court of the State of California, County of San Francisco, Align claims that ClearCorrect is engaging in unlawful business practices and violating the California Unfair Practices Act.
Specifically, Align alleges that ClearCorrect is unlawfully offering and selling its products at prices below ClearCorrect's average total cost of producing and distributing the products, thus damaging the marketplace for clear-aligner systems. Align claims these practices are in violation of the California Unfair Practices Act and California Business and Professions Code Section 17043, and is seeking monetary damages and injunctive relief.
According to ClearCorrect, Align claims it has "suffered and continues to suffer" loss and damages simply because ClearCorrect's prices are too low.
"I never imagined that ClearCorrect would be sued for making a product too affordable for doctors and patients," said Willis Pumphrey, DDS, ClearCorrect founder and chairman, in the release. "We've simply created a business model that supports our purpose of making clear aligners more affordable. This suit only further demonstrates how out-of-touch Align has become with the needs of doctors who prefer superior and more affordable products for their patients."
As of press time, Align had not responded to requests for comment.